Barry Diller steps down as CEO of IAC.

Political donations from gays plunge to lowest levels in 20 years.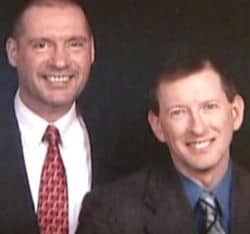 Gay partner of Missouri Highway trooper killed in line of duty sues for benefits denied because they were prevented from marrying. I've written about Dennis Engelhard before here.

VIDEO: Woman goes through TSA screening in lingerie.

Announced: 2011 Grammy nominations.

Hungary bans gay marriage in new Constitution: "Human life will be protected from conception and marriage will be defined as heterosexual co-existence in the new Constitution, according to the specimen The Principles of Regulating the Constitution of Hungary. Hungary would continue to be a republic and a democracy governed by the rule of law."

Watch: Kylie Minogue sings at NYC lighting of Christmas tree in Rockefeller Center.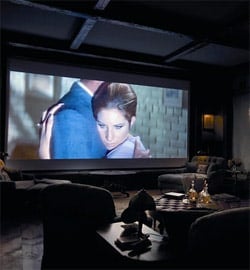 Inside Streisand's San Simeon.
Baby cheetah born at San Diego zoo.

Overeating, like drug use, rewards and alters the brain: "The motivation to take cocaine in the case of a drug addict is probably engaging similar circuits that the motivation to eat is in a hungry person."

Vampire weekend.

Is Viber better than Skype?

Andrew Sullivan rips Bill Donohue's attacks on, and the National Portrait Gallery's subsequent censorship of the Hide/Seek exhibit: "Well, I'm a Christian and far from feeling insulted or injured or assaulted, I saw something as raw as it was orthodox. The whole video incorporates the image of Jesus as a dying, tortured man like those with AIDS: "unclean" as the audio shrieks over the image, rejected, covered by insects. It splices that image with grotesque attempts to sew a loaf of bread back together, to sew a human being's lips back together, along with desperate images of fire and decay. We are looking at the hysterical images of a dying man suddenly surrounded by the dying, overcome by the attempt to sew life back together. To see a rejected Jesus left on the cross and on the ground to be covered by ants, is, in this context, clearly neither offensive nor heresy; it's orthodoxy, for Pete's sake, with the death of Jesus one of countless images of suffering and isolation."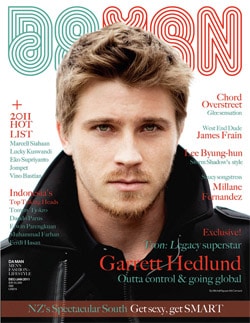 Tron's Garrett Hedlund covers Da Man magazine.

Jury awards $30 million to victim of clergy abuse.

'Person of interest' in hit man death of Hollywood publicist Ronni Chasen offs himself upon confrontation with police.

Junkie jewelry: Pete Doherty launches trinket line based on old time men and pocket watches.

Oil rig explodes 20 miles from New Orleans: "The news of the explosion arrives just hours after Secretary of the Interior Ken Salazar announced that an offshore drilling ban would remain in place until 2020 in certain sections of the Gulf."

Madonna faces shutdown of Hard Candy Fitness in Mexico City: "Mexican authorities say the Hard Candy Fitness gym lacks commercial use permits and has not shown it has sufficient parking spaces, leading Mexican newspaper Excelsior reported Wednesday."