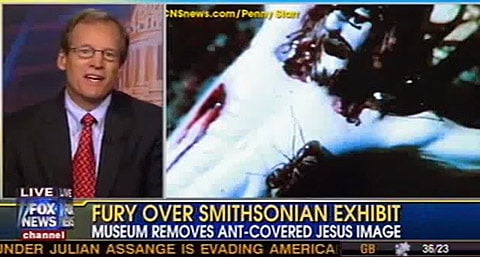 The culture wars are alive and well!!
Yesterday I posted about the National Portrait Gallery's shameful censorship of David Wojnarowicz' art video made in tribute to his lover who died of AIDS.
The censorship, of course, has drawn attention to the entire exhibit, called Hide/Seek, which has been lauded as one of the best of the year by critics like Tyler Green at Modern Art Notes.
Now Rep. Jack Kingston (R-GA) wants the Smithsonian investigated and its funding pulled.
He's very upset about male nudity and a photograph in the museum of "Ellen DeGeneres grabbing her own breast!"
Watch, AFTER THE JUMP…
(via truth wins out)