Counter-demonstration planned against WBC picket of Elizabeth Edward funeral.

Michael Portantino, former publisher of SD Gay and Lesbian Times, takes his own life.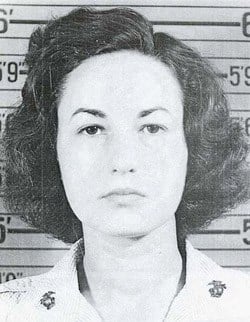 Bea Arthur was a truck-driving Marine.

Keith Richards murdered an orchid.

Mixner on yesterday's DADT fail: "Why don't we add it as an amendment to the President's compromise keeping the Bush Tax Cuts and let us filibuster until it is added and passed! Let the Republicans explain to the CEO's why their hatred of the LGBT community is holding up their tax breaks. Let's give them hell. Let's fight back and not roll over one more time and take another blow to our dignity and honor."

Glenn Beck: White people are pretty much toast.

Giant prehistoric stork may have devoured Hobbit-like humans.

Equality Florida report sees shift in favor of equality: "A great deal of work remains, but Floridians can be proud of the progress in our state over the past decade," said Nadine Smith, executive director for Equality Florida. "This report demonstrates that while political winds may shift during an election cycle, the long-term trend in Florida is strongly in favor of fairness and equality for everyone, including lesbian, gay, bisexual, and transgender people."

The first movie poster of Chris Hemsworth in Thor.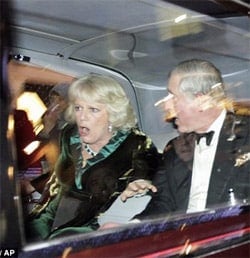 Prince Charles and Camilla's car attacked by student protesters: "Camilla was prodded in the ribs with a stick through the open window of their Rolls-Royce as she and Charles were driven to the Royal Variety Performance at the London Palladium. One of the vintage car's windows was left open by mistake before the vehicle was surrounded by a snarling mob of rioting students and activists."

It's Showtime: Karl Lagerfeld's muse Baptiste Giabiconi releases a music video.

LOGO gives the green light: "In addition to 'Be Good Johnny Weir,' the network has greenlit 'Pretty Hurts,' from Go Go Luckey Productions, a comedic reality series that follows the staff and clients of a high-end Beverly Hills medical office that specializes in 'liquid face lifts.' The other series is 'Setup Squad,' a workplace docu-soap from Leftfield Pictures ('Pawn Stars') focused on a Manhattan-based matchmaking service that pairs up professional "wing people" with those that are unlucky in love."

J Lo's album cover: do you 'love'?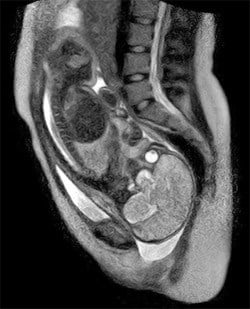 Moment of birth captured for first time on MRI.

Hannah Montana enjoys a bong hit. The remix.

U.S. poised to indict Julian Assange on spying charges? "Though he appears to have committed no crime in the States, the administration is under enormous pressure to find some way of punishing the Australian for unleashing a stream of diplomatic embarrassments on to the internet."

Scientists engineer mouse from two fathers: "This was done by engineering females with eggs containing only chromosomes from a father. Mating added genes from a second father."

Special Counsel for Focus on the Family James Bopp Jr. files suit in Iowa to halt nomination process for Supreme Court judges: "Rob Hogg, a Democrat from Cedar Rapids who is a lawyer and vice chairman of the Senate Judiciary Committee decried Republican judicial activism. 'This lawsuit clearly is part of a right wing ideological campaign through an out-of-state lawyer to screw up our courts,' Hogg told the Des Moines Register."