Clay Shirky: Wikileaks and the Long Haul. "I am conflicted about the right balance between the visibility required for counter-democracy and the need for private speech among international actors. Here's what I'm not conflicted about: When authorities can't get what they want by working within the law, the right answer is not to work outside the law. The right answer is that they can't get what they want."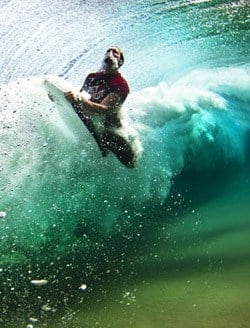 'Exit Wave' wins Photoradar's Digital Camera Photo of the Year award.

Certifiably insane hand model.

Lesbian Iraqi couple fears deportation from Sweden.

James Franco wanted a role in Twilight: "He apparently got so desperate that he reached out to director Bill Condon to cast him – but was turned down."

Obama, GOP strike deal on Bush tax cuts.

WATCH: Glee does Britain's X-Factor.

Cracks delay launch of first privately funded spacecraft into orbit.

Daily aspirin linked to steep drop in cancer risk: "Specifically, a British research team unearthed evidence that a low-dose aspirin (75 milligrams) taken daily for at least five years brings about a 10 percent to 60 percent drop in fatalities depending on the type of cancer."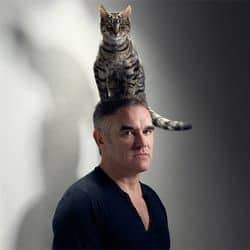 Morrissey and Johnny Marr will not allow conservative PM David Cameron liking The Smiths' music: "I beg you to notice the unbearable dimension of sorrow that David Cameron is attempting to inflict upon British wildlife."

Lance Bass: Adopt, don't buy, dogs.

New HIV network forms in Asia.

Howard Stern to iTunes? "The shock jock has been in negotiations for a new contract with Sirius XM Radio (his multi-year, $500 million deal expires at year's end), but there still isn't news from the company about renewing the partnership. The silence on a new contract means the network is missing the chance to snap up new subscriptions this holiday season, and many believe it's a surefire signal that Sirius is seriously in trouble, i.e., about to lose their biggest star. In the meantime, a rumor that Apple could snag the self-proclaimed "King of All Media" in a new $600 million deal has suddenly gained major traction."

Watch: Alex Pettyfer is Number 4.

We Were Here documentary looks at AIDS epidemic in San Francisco.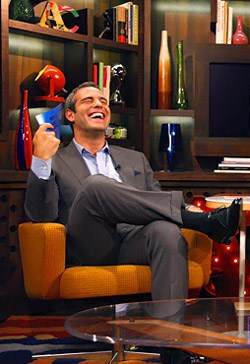 Andy Cohen's Watch What Happens Live gets five-night-a-week tryout.

Czech authorities condemned for arousal test on gay asylum seekers: "The process, called phallometric testing, involves measuring sexual arousal by monitoring blood flow into the penis. In this case gay asylum seekers are shown heterosexual pornography to see if they get an erection. If the claimant becomes aroused, their chances of asylum become less likely."

Dancing with the Stars won't be hosting a same-sex competitive couple: "If Portia had agreed then this would have been a done deal. She was the only star that could have pulled this off without completely offending the program's conservative viewers."

Hellboy star Ron Perlman dons drag for new film: "I'm wearing a dress, a wig, I had my legs, chest and arms shaved. I had a beautiful pedicure and a lovely manicure, and I was the ugliest woman you've ever seen in your life, which is why I took the job. They offered me two different roles and I went for the transsexual because I felt like when the door opens and you see that it's me, it should get a 'Yuck!'"