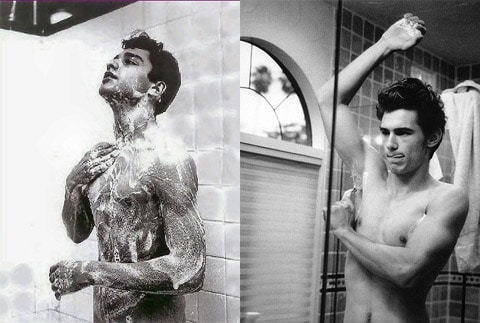 James Franco has optioned a new biography on 50's screen idol Sal Mineo as a potential writing and directing vehicle, according to the Hollywood Reporter:
"Franco optioned the property himself for his Rabbit Bandini shingle as a potential writing-and-directing vehicle. He currently does not plan to star but that could change. Sal Mineo: A Biography, by artist and photographer Michael Gregg Michaud, was published in November by Random House. It details Mineo's rise to fame in such films as Rebel and 1960's Exodus, his conflicted sexuality and friendships with Dean and Natalie Wood, as well as his 1976 death in West Hollywood after being stabbed by a pizza deliverman."
Franco says he doesn't plan to star in the film, but who would be better?
To follow news on James Franco, check out our HUB. And "LIKE" it to follow updates on Facebook.