Modern Tonic — a free daily email delivering gay-approved pop culture gems before they get co-opted by everyone else — presents a weekly music update here on Towleroad.

TODAY'S FEATURED NEW RELEASES:
We're taking time off to bask in the holidays, so here's the last Modern Tonic column for 2010 until after — to quote last week's 30 Rock — New Queer's Eve.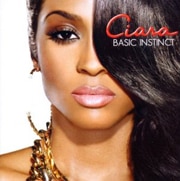 On the evidence of her fourth release, the Basic Instinct that Ciara named her album after is a carnal one indeed. Produced by the singer with her A&R agent Mark Pitts and writing/production duo Tricky Stewart and The-Dream, Basic Instinct knows how to get a party started with the low riding title track "Basic Instinct (U Got Me)," all screeching synths and window-rumbling bass. From there we get the Ludacris-assisted "Ride" (go on, just guess what he wants to ride) and the ass-shaking "Gimmie Dat." She gets experimental on the primal, ambient showpieces "Yeah I Know" and "You Can Get It," which sound like what the xx might do if they became club crawlers. And "Wants for Dinner" — a reggaeton skank punctuated with piano flourishes — is about a whole 'nother basic instinct, which we'd tell you all about except, well, our mouth is full.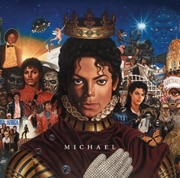 Grumblings about the first posthumous Michael Jackson release, titled Michael — That's not really Michael singing! He wouldn't have wanted these unfinished tracks released! — strike us as churlish. Sure, we approached these 10 tracks with trepidation — before he was sainted, Jackson was on a creative downward slide that he was attempting to triage. So here's the news: Michael is no Thriller, but it's no Invincible, either. There are some good-time grooves here — especially the graceful "Hollywood Tonight," the self-aware "Breaking News" and the disco-kissed "Behind the Mask." He also rocks hard on the crunchy "(I Can't Make It) Another Day," with the help of Lenny Kravitz. Considering that the songs were basically work tapes and demos, producer Rodney Jerkins has done a superlative job of culling the wheat from the chaff. And though Jackson was a hardcore perfectionist, it's good to hear the spontaneity in his voice. Chances are he would have re-recorded all of these vocals and, considering his output that last 20 years, chances are he would have ruined them.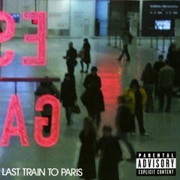 It's been so long since Puff Daddy/P. Diddy/Sean Combs/Sean John/Diddy/Diddy-Dirty Money put out music, we forget that he wasn't just an actor, producer and fashionista. His last album came out only four years ago, but it's been easy to forget his musical output. So Diddy-Dirty Money's Last Train to Paris is both a re-introduction and renewal for the Grammy® winner. With help from singers Dawn Richard (Danity Kane) and Kalenna Harper — who put the 'dirty' in Dirty Money — Diddy fashions a concept album about chasing the woman of his dreams across Europe. The hip-hop beats are infused with European electro: Grime gets greasy on "Yeah Yeah You Would," with Diddy-Dirty Money dropping soul bombs while Grace Jones adds her steely European hauteur. "Ass On the Floor" (video at link; lyrics NSFW) — with Swizz Beatz (aka Mr. Alicia Keys) — brings Motown to Ibiza. And "Yesterday" polishes the dark underpinnings of dubstep until it's shiny enough for radio play.

MUSIC NEWS:

MEN, the band featuring Le Tigre's JD Samson, have announced US and European spring tour dates in support of their debut album Talk About Body (out February 1; album cover art at right).

Robyn has launched an "Interactive Beat Machine" with sound parts from her track "We Dance To The Beat" with accompanying video images for users to create their own song/video. Also, the singer performed at Norway's Nobel Peace Prize event on Saturday.

NME now taking votes for album cover of the year.

Swedish singer Lykke Li on heartbreak and unhappiness and how they've informed her sophomore album, due out next year.

CitiGroup to take control of EMI by Christmas?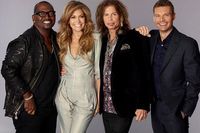 An impressive roster of music producers — including Alex da Kid, Tricky Stewart and Darkchild — is mentoring auditioning contestants for this season's American Idol.

Record labels target, and shutter, music blogs that host leaked tracks.

MORE NEW RELEASES: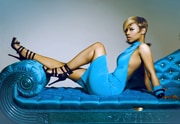 If you're diabetic you might want to stay away from Kandi's Kandi Koated — 12 R&B gems (with three interludes) about one sweet, sweet love. (Out today.)  
If you look up 'prolific' in the dictionary, you'll probably see a picture of Ryan Adams, who with his band the Cardinals releases the rock solid III/IV double album today. It's his 13th since 2000.
 
Soundtrack geeks — and you know who are you — December 21st is your lucky day. The classical music imprimatur Varese Sarabande releases 20th Century Fox: 75 Years of Great Film Music.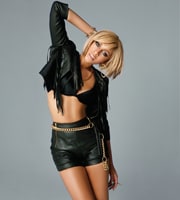 Grrll power gets a makeover on Keri Hilson's sophomore release No Boys Allowed, featuring the loping single "Pretty Girl Rock" and the promiscuity anthem "One Night Stand" (Out December 21.)
Also out today:  Crystal Bowersox — Farmer's Daughter; R. Kelly — Love Letter; Tank — Now or Never; Leona Lewis — The Labyrinth Tour: Live from the O2 (CD/DVD); Shriekback — Life in the Loading Bay
Out December 21: Duran Duran — All You Need Is Now; Jamie Foxx — Best Night of My Life; Keyshia Cole — Calling All Hearts; Avant — The Letter

MUSIC VIDEOS:
Fujiya & Miyagi — "Yo-Yo"
In an old vaudeville theater, a yo-yo specialist faces off with stiff competition from a hula hoop girl, a bodybuilder and a ventriloquist. This gently insinuating electronic track is from the Brighton quartet's forthcoming Ventriloquizzing.
Carte Blanche feat. Kid Sister — "Do! Do! Do!"
Carte Blanche is Riton and DJ Mehdi, and with rap artist Kid Sister they offer this goofy clip wherein a graphic artist's bootylicious creation escapes her Mac for frolicking and butt-shaking good times.
Fenech-Soler — "Demons"
This frenetic dance track from the U.K. foursome gets a ghostly, slo-mo clip with lots of mood lighting, fog and close-ups of bodies in freefall.
SHOWstudio — "Tribute to Alexander McQueen"
Photographer Nick Knight and Björk — in dissonant orchestral mode — collaborate on this artsy, celestial tribute to the late fashion icon, featuring couture creations that'd be sure to bring the "Wow Factor" to Project Runway judges.