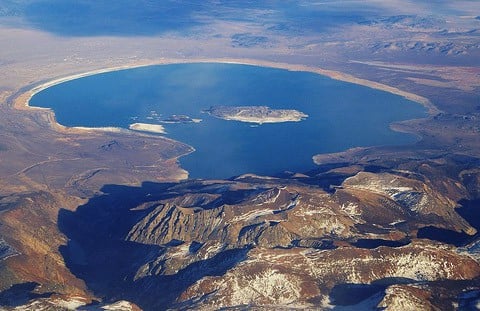 NASA is holding a press conference today at 2 pm regarding an astrobiology announcement, and Gizmodo has a preview.
At their conference today, NASA scientist Felisa Wolfe Simon will announce that they have found a bacteria whose DNA is completely alien to what we know today. Instead of using phosphorus, the bacteria uses arsenic. All life on Earth is made of six components: carbon, hydrogen, nitrogen, oxygen, phosphorus and sulfur. Every being, from the smallest amoeba to the largest whale, share the same life stream. Our DNA blocks are all the same.
But not this one. This one is completely different. Discovered in the poisonous Mono Lake, California, this bacteria is made of arsenic, something that was thought to be completely impossible. While she and other scientists theorized that this could be possible, this is the first discovery. The implications of this discovery are enormous to our understanding of life itself and the possibility of finding beings in other planets that don't have to be like planet Earth.
No details have been disclosed about the origin or nature of this new life form. We will know more today at 2pm EST…
Above, Mono Lake (via Flickr user kla4607)
More from New Scientist: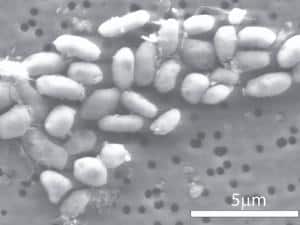 Wolfe-Simon's team took mud containing bacteria from the arsenic-rich Mono Lake and grew them in ever decreasing concentrations of phosphorous. Their rationale was that since arsenic is just below phosphorous in the periodic table, and shares many of its chemical properties and is even used as a source of energy for some bacteria, the bugs would be able to swap one for the other. That is just what happened.
"After one year, they are still alive and well," says Paul Davies of Arizona State University in Tempe. Not only that, the team showed that this ability was incorporated deep into the molecular building-blocks of the bacterium, strain GFAJ-1 of the salt-loving Halomonadaceae family, right down to the DNA.