Nike makes joke of bullying.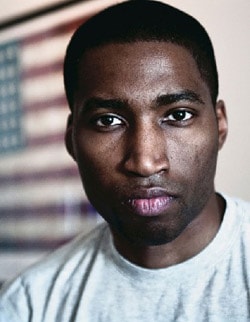 Photographer documents human face of 'DADT'.

Gwyneth Paltrow is a mean girl.

San Francisco activists demonstrate at UN Plaza, demand full international protection of LGBT human rights.

New York man clings to life after enduring 30 excruciating minutes pinned between subway car and hydraulic platform.

Black Swan leads Critics Choice nominations.

New York Film Critics Online pick The Social Network as Best Picture. "The critics group — not to be confused with the New York Film Critics Circle, which will choose its 2010 favorites Monday — also gave its best director award to Network's David Fincher and its screenplay prize to that movie's Aaron Sorkin. Black Swan also earned three prizes from the group — for best actress Natalie Portman, cinematographer Matthew Libatique and Clint Mansell's score. James Franco was named best actor for his performance as a trapped rock climber in 127 Hours."

Mario Testino shoots the Royal Engagement Portraits.

Flying squid captured in photos.

Salvia sales soar after Miley Cyrus endorsement.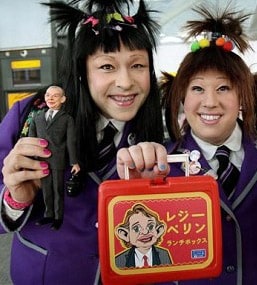 Come Fly With Me: Little Britain comics Matt Lucas and David Walliams ready airport comedy.

Hackers hit Gawker websites, gain access to thousands of Twitter accounts. "Gawker said on Sunday its servers had been hacked and 1.3 million user account passwords compromised. A file containing those details was then published on a file-sharing site by a group allied to the notorious image board 4Chan. That enabled spammers to break into thousands of Twitter accounts where users had used the same passwords." Gawker "deeply embarrassed by breach"…

Male model fix: Florian Bourdilla.

Rep. Anthony Weiner raps Obama on tax cut deal: "We're trying to help him be successful, and I kind of agree with him, this is like the public option. If he would have fought harder for that, we would have had it."

Neil Patrick Harris hosts SpikeTV's 2010 Video Game Awards.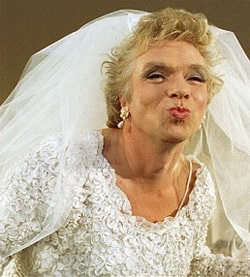 Richard Branson loses bet, will don drag and act as flight attendant on Air Asia X flight in February.

Castro's Gay Pride banners the subject of legislation in San Francisco: "s first reported by The San Francisco Examiner, the gay-pride banners in the Castro are 10 years old and in need of replacement. The poles on which they hang, however, are designated historic landmarks, which complicates hanging new banners."

NYC school teaches acting, with a focus on sexual identity: "During a recent session students sat before a video camera and answered Mr. Calcaterra's sensitive yet forward questions about sexual histories, family relationships, discrimination and other personal issues. In several cases students cried, or they expressed hostility toward Mr. Calcaterra. The result was like a series of brutally frank, often humorous miniature solo shows about embarrassing crushes, first loves and locker room beatings."