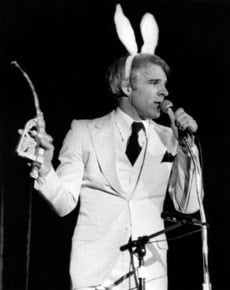 Gay activists in Jamaica report that one of their allies was found fatally stabbed in Kingston. "While the reason behind his death is not yet known, allegations are that his life had been under threat for some time," said Dane Lewis, director of Jamaica Forum for Lesbians, All-Sexuals and Gays.

Forget the Godfather house. You can now buy the Unabomber's 1.4 acres of land for $69,500. The real estate agents are calling the shed and its 1.4 acres it a piece of "infamous U.S. history," because, you know, it was headquarters for a deranged domestic terrorist. What a find!

Steve Martin explains the details behind his recent discussion at the 92nd Street Y, an appearance audience members deemed "boring."

Chris Barron, leader of gay Republican group GOProud, supports Bristol Palin in the Palin versus Cho virtual challenge. Barron thinks Palin "kicks ass."

A gay couple held a marriage ceremony in Texas, where there's no same-sex nuptials, while their minister Skyped in from Washington D.C., which allows gay marriage, and now they're surprised to learn the whole thing doesn't count. Uh-huh…

Young Americans have long known bullies use the internet for ill; now their parents are catching up.

Baptist Minister Richard Davis explains how a lesbian friend helped him shed his homophobia.

Wayne State University, Helen Thomas' alma mater, says they will no longer give the "Helen Thomas Spirit of Diversity Award" after the journalist's latest set of "anti-semitic" remarks. Thomas reportedly said last week, "Congress, the White House and Hollywood, Wall Street are owned by the Zionists. No question."

TSA gives Ryan Gosling a pat down. Just doing their job, surely.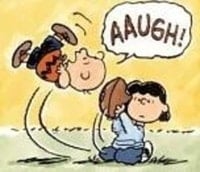 Hillary Clinton made light of Wikileaks while hosting last night's dinner for the Kennedy Center Honors. "I am writing a cable about [tonight], which I'm sure you'll find soon on your closest website," the Secretary of State said to the crowd, which included honorees Oprah Winfrey and Paul McCartney.

Have 37,000 people really signed a petition demanding Apple reinstate the anti-gay Manhattan Declaration app?

Harry Reid compared John McCain's ridiculous, ever-evolving opposition of Don't Ask, Don't Tell's repeal to how Peanuts character Lucy yanks the football out from under Charlie Brown. "Aaugh," is right, Chuck.

Proposition 8 Trial: The Sequel starts tomorrow. Will the appeals court be persuaded to keep the gay marriage ban, or will they side with equality? Tune in to Towleroad to find out!