The language Polari, which was once used by gays in the United Kingdom, might go the way of the dinosaurs.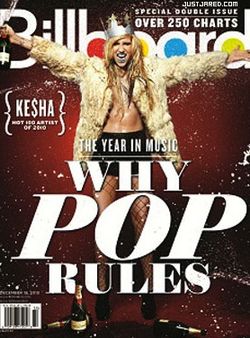 Billboard magazine celebrates Ke$ha's big year.

Carrie Fisher on the gay rumors surrounding John Travolta: "I mean, my feeling about John has always been that we know and we don't care. Look, I'm sorry that he's uncomfortable with it, and that's all I can say. It only draws more attention to it when you make that kind of legal fuss. Just leave it be."

Tonsillitis shuts down the Glee set.

The attention-seeking Westboro Baptist Church picketed today's funeral of Elizabeth Edwards. She was eulogized by her daughter and a couple of long-time friends but not John Edwards.

Showgirls and Black Swan get the trailer mash-up treatment (nsfw).

One dead, two injured in Stockholm bombing.

The Thor movie trailer officially hits the Web.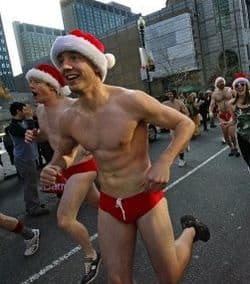 Christmas came early in Boston today: spectators were treated to runners dressed in nothing but Santa hats and speedos.

Chances are that Winona Ryder is not reading this right now.

Bernie Madoff's 46-year-old son has taken his own life – on the two year anniversary of his father's arrest.

Bill O'Reilly offends Barbara Walters by implying she's nothing but a celebrity journalist.

The Canadian Broadcast Standards Council finds that evangelical TV host Charles McVety violated broadcast code: "McVety may not like homosexuality. That is his entitlement, but to leave the totally unsubstantiated impression that gay and lesbian adults have a predilection toward young, underage people is insidious and unacceptable. In all, the Panel finds the McVety mis-characterizations as excessive, inappropriate, disparaging, and abusive."

Tom Ford has no problem watching straight porn.