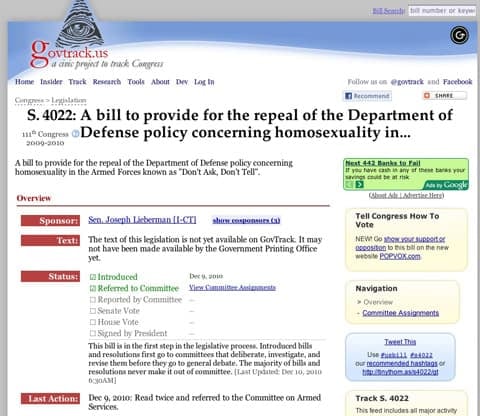 Senator Joseph Lieberman has introduced an referred a stand-alone bill to repeal "Don't Ask, Don't Tell" and referred it to the Armed Services Committee, records show.
Here's an ACTION ALERT from the Courage Campaign with information on Senators you should call now.
If you're in Washington, D.C. head over to the rally in front of the Senate at noon today.
Also, if you're in Chicago, there is a DADT rally happening at noon at Federal Plaza.
And if you're in Miami, there is a rally happening at Miami Beach City Hall at 3 pm.