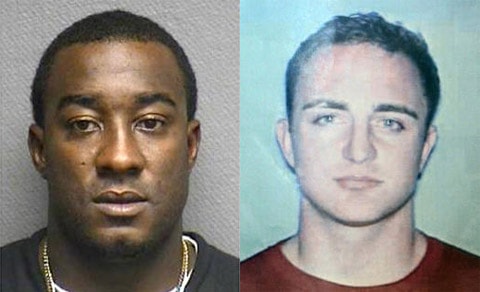 Earlier this week I posted about Aaron Scheerhorn (right), who was stabbed multiple times in front of Club Blur in Houston's gay Montrose district before being taken to Ben Taub hospital, where he was declared dead. The brutal attack took place in front of numerous bar patrons before the assailant fled.
The Houston Chronicle reports:
"Police released a brief description of the suspect as a black male wearing an orange turtleneck sweater and black pants. Acting on a Crime Stoppers tip, investigators say they determined the identity of the suspect to be Grant. He was arrested without incident during a traffic stop in the 3200 block of the South Loop West about 1am Wednesday."
Few details have been made public about the motivation behind the brutal crime, aside from earlier reports from police that it was not a hate crime or robbery but a "crime of passion."