Visit msnbc.com for breaking news, world news, and news about the economy
Here's AC360: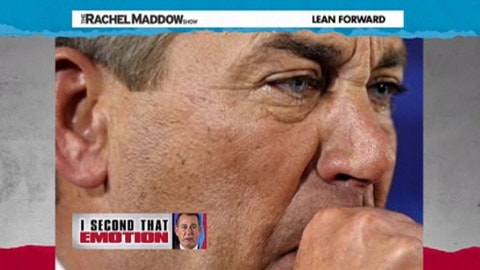 A great segment from Rachel Maddow on the tears of John Boehner, which she says are a good thing, but shouldn't distract from his evil agenda.
Says Maddow: "Having a positive feeling is not the same as doing something positive."
And Anderson Cooper put the ladies of The View on his "ridiculist" for mocking Boehner's bawling.
Watch both clips, AFTER THE JUMP…