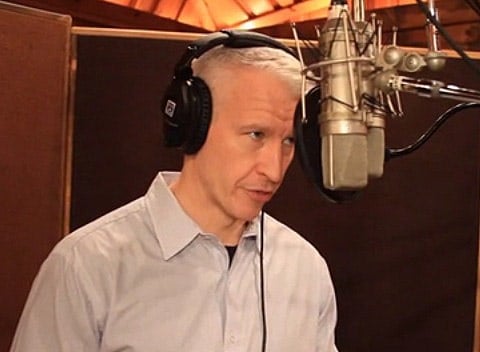 Anderson Cooper has been cast in the revival of How to Succeed in Business Without Really Trying, starring Daniel Radcliffe. Anderson will make his Broadway debut as the voice of the narrator, a role filled by Walter Cronkite in the 1995 production with Matthew Broderick.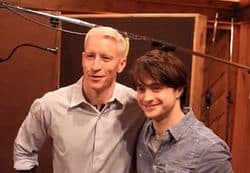 Unfortunately, I guess that means we won't see Anderson on stage, which is a shame, because I thought his scene with Chairy over the weekend showed a talent for comic timing.
We can, however, see him 'voice act' the part in the following clip from the recording session, during which Radcliffe is also interviewed.
The show opens March 27.
Watch, AFTER THE JUMP…