The first court hearing for six of gay couples seeking "civil unions, domestic partnerships or another system that ensures they're not denied those rights" took place yesterday in Helena, Montana, the Billings Gazette reports: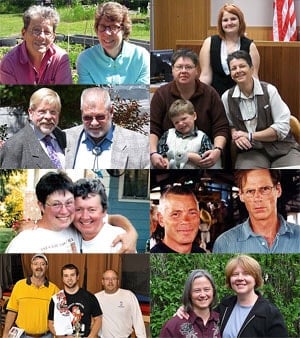 They say they have been denied those rights in violation of the state constitution's equal protection and privacy clauses. They asked Sherlock to grant an injunction and require the state to create the statutory framework to give them those protections.
"You don't get to deny those rights based on a policy that infringes on the Montana Constitution," said Bozeman attorney James Goetz, who spoke for the plaintiffs Tuesday.
The question appears to hinge in part on how the Montana Constitution's marriage amendment, which defines marriage as being between a man and a woman, is interpreted. State solicitor Anthony Johnstone argued that Montana can't extend spousal benefits to gay couples because those benefits are limited to married couples by definition.
"Montana law provides spousal benefits to spouses and only spouses," Johnstone said.
The marriage amendment, which Montana voters approved in 2004, coupled with the separation of legislative and judicial powers, means Sherlock should dismiss the lawsuit, Johnstone said. The state Legislature is free to create a new, separate class for couples regardless of sexual orientation, he said. But that's a policy choice for the state to make, not something that can be mandated by the court, he said.
Originally there were seven couples involved in the case, but one has dropped out for personal reasons, the paper reports.