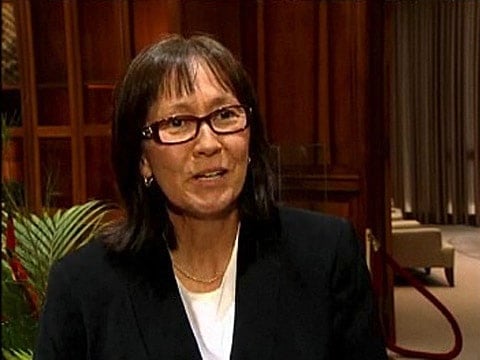 Hawaii governor Neil Abercrombie has appointed an out lesbian to the state's Supreme Court, KITV reports:
Judge Sabrina McKenna, 53, has also personally experienced discrimination because she is gay.
The governor said Tuesday that McKenna's appointment had everything to do with her intelligence, temperament and legal knowledge and nothing to do with her sexuality. McKenna said she believes her sexual orientation is important to talk about.
"I think the reason I am willing to have this interview is that I want the young people to know that it doesn't matter who you are," McKenna said.
McKenna's three children and partner Denise Yamashiro were in the governor's office Tuesday as the governor nominated to the state's highest court.
"I don't think I ever would have imagined achieving this kind of honor in my life," McKenna told reporters.
The Honolulu Star-Advertiser adds: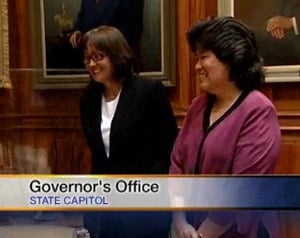 McKenna has been on the Judicial Selection Commission lists for associate justice two previous times, for chief judge of the Intermediate Court of Appeals twice and for an appeals judge five times.
McKenna was also one of three names submitted by U.S. Sens. Daniel Inouye and Daniel Akaka to President Barack Obama, who picked Leslie Kobayashi as Hawaii's newest U.S. District Court judge.
"She's a good judge, very competent and very in tune with the public," former chief appeals Judge James Burns said. "She's a people person. She's not only for the little guy, but everybody."