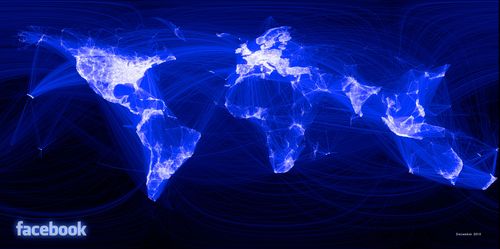 Facebook has received a $500 million investment from Goldman Sachs, which values the company at $50 billion, the NY Times Dealbook reports:
Facebook, the popular social networking site, has raised $500 million from Goldman Sachs and a Russian investor in a deal that values the company at $50 billion, according to people involved in the transaction…
…The new money will give Facebook more firepower to steal away valuable employees, develop new products and possibly pursue acquisitions — all without being a publicly traded company. The investment may also allow earlier shareholders, including Facebook employees, to cash out at least some of their stakes.
The new investment comes as the Securities and Exchange Commission has begun an inquiry into the increasingly hot private market for shares in Internet companies, including Facebook, Twitter, the gaming site Zynga and LinkedIn, an online professional networking site. Some experts suggest the inquiry is focused on whether certain companies are improperly using the private market to get around public disclosure requirements.
The deal could add pressure on Facebook to go public even as its executives have resisted.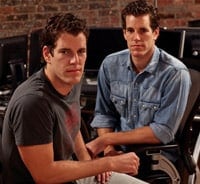 No doubt this will inspire Tyler and Cameron Winklevoss to redouble their efforts to get more than the $140 million settlement they received from the company over claims that Mark Zuckerberg stole their idea:
"Next month, the twins and Mr. Narendra plan to ask a federal appeals court in San Francisco to undo the deal so they can pursue their original case against Facebook and Mr. Zuckerberg, and win a richer payday. They could, though, lose it all. Still, they say it's not about the money, it's about the principle — and vindication."