President Obama's Martin Luther King Jr. Day proclamation.

Facebook now sharing your home address with developers: "A post on Saturday by Jeff Bowen in Facebook's developer support team explained that users' addresses and mobile phone numbers are being made available on the development platform through a number of APIs."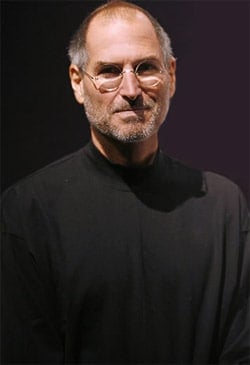 Steve Jobs taking second medical leave of absence from Apple: "At my request, the board of directors has granted me a medical leave of absence so I can focus on my health. I will continue as CEO and be involved in major strategic decisions for the company. I have asked Tim Cook to be responsible for all of Apple's day to day operations. I have great confidence that Tim and the rest of the executive management team will do a terrific job executing the exciting plans we have in place for 2011. I love Apple so much and hope to be back as soon as I can. In the meantime, my family and I would deeply appreciate respect for our privacy."

Jake Gyllenhaal's Golden Globes date.

Hopes dim for statewide LGBT anti-discrimination laws in Pennsylvania.

Gay activists in Australia accuse New South Wales' leading HIV/AIDS health service of squandering millions of dollars in taxpayer money: "Gay rights campaigner Gary Burns, HIV lobbyist Shayne Chester and journalist Peter Hackney have demanded the state government 'demolish' ACON, formerly known as the AIDS Council of NSW. The trio alleged the service, which specialises in HIV prevention, care and support, received $12.6 million in government funding last year but spent only $800,000 on programs and services."

Fresh beef hits the Globes red carpet.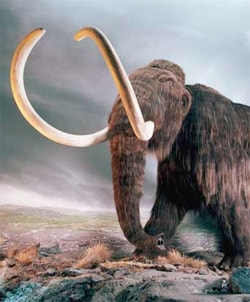 Japanese scientist says he can clone Wooly Mammoth.

New England Republicans warming to marriage equality?

Gabrielle Giffords now breathing on her own.

Irish-Brazilian couple are first to have civil partnership recognized: "Cunningham and Vilar, a Brazilian citizen, held their civil partnership ceremony in Northern Ireland last year. Ireland officially began to recognise civil partnership in the Republic on 13 January 2011 – and that date was also the very day the couple visited the Irish Naturalisation and Immigration Service to try to sort out Vilar's residency."

Listen: J Lo's cover of a classic Bananarama track.

Male model fix: Julian Schratter.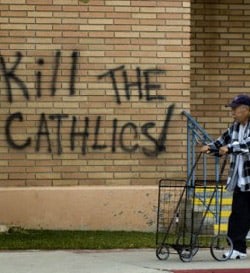 NOM suggests that same-sex marriage supporters are vandalizing Catholic churches.

Cameroon government upset that EU is funding LGBT groups: "The EU is funding the 'Project for Assistance and Guidance to Sexual Minorities' with €300,000. The project is backed by the associations Sid'ado, Cofenho (the Collective of Families of children with homosexuals), and Association to Defend Homosexuals (ADEFHO), the main LGBT rights group founded by Alice Nkom, a well-known Cameroonian lawyer."

Student at Halton Catholic school in Ontario, Canada speaks out for Gay-Straight Alliances: "My school is not very open. Most kids just don't come out. They're afraid. When I came out in Grade 9, I was bullied pretty bad. It would have been really nice to have a GSA for support…Kids should be able to call the group what it is and use the word 'gay' in the title. A GSA means acceptance. It means kids are not alone. It means they are not shunned."