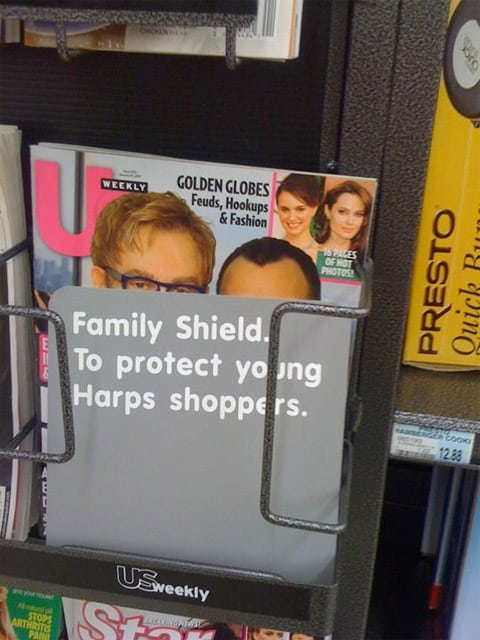 A vigilant shopper and tweeter at Harps grocery store in Mountain Home, Arkansas notes that the store wants to protect children from a magazine cover featuring gay parents.
UPDATE: Harps has removed the shield.
As you may recall, last April an Arkansas Circuit court struck down the state law banning gays from adopting or fostering children.