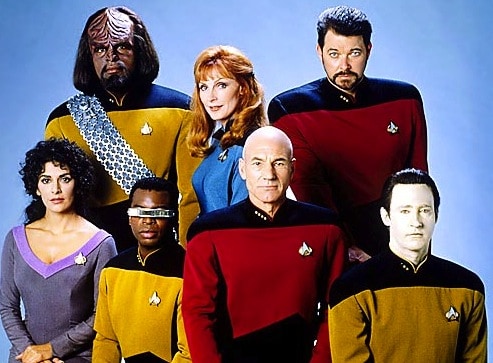 Producer/writer Barannon Braga opens up to After Elton on why there were never any gay characters on any of the Star Trek shows and films he has worked on. Obviously, he's not speaking about the original show here, but about the The Next Generation, Voyager and Enterprise as well as two of the films in the 1990's, Generations and First Contact.
 "It was a shame for a lot of us that … I'm talking about The Next Generation, Deep Space Nine and there was a constant back and forth about well how do we portray the spectrum of sexuality. There were people who felt very strongly that we should be showing casually, you know, just two guys together in the background in Ten Forward. At the time the decision was made not to do that and I think those same people would make a different decision now because I think, you know, that was 1989, well yeah about 89, 90, 91. I have no doubt that those same creative players wouldn't feel so hesitant to have, you know, have been squeamish about a decision like that."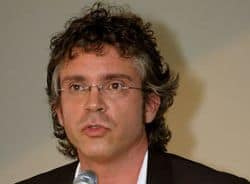 He goes on, referring to the people involved on the The Next Generation non-progressive thinkers.
"I think it was, not so much a young man's [issue], it was a syndicated family show, showing at six o'clock, you know, in Salt Lake City, so you had to deal with each separate affiliate rather than one network. And things like that. It was not a forward thinking decision. Knowing the players involved, knowing the decision makers, knowing it was that they felt reluctant about, you know, we're not saying "yes," we're not saying "no," we're not just not going to touch that right now."
Maybe that's why Trekkies have sometimes had to resort to "creating" their own gay characters on the show.
While there aren't any gay characters on Terra Nova, the new FOX show Braga is executive-producing alongside Stephen Spielberg, that might change. He tells After Elton, who pointed this out to him: "I'm glad you bring it up because it's something we should be attending to."