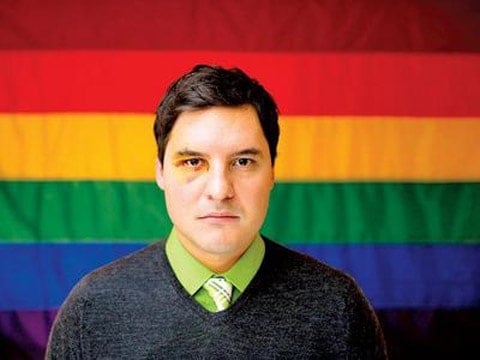 Ryan Lester, 30, was kicked in the face and called "faggot" while getting a post-bar snack at Mehran Restaurant on Church St. early Saturday Jan. 22. His 24-year-old brother, Ben, suffered has deep bruises on his back and had to go to the dentist to repair a broken molar.
The beating comes on the heels of allegations that local students have been hurling slushies, ice and homophobic slurs at residents in the Gay Village.
Lester said he used to have a sense of security in the Gay Village but the recent incidents have him on edge.
"I thought of it as an inherently safe space. If you have a problem with gay people, you just don't go there," Lester said.
Eoin McManus, 21, and Benjamin McCall, 21, both of Toronto, have each been charged with two counts of assault and one count of mischief after breaking the restaurant's front window.
Toronto Police Det. Chang says it's the first time he's categorized such an assault as a hate crime:
Lester said the taunts began as soon as he walked into the restaurant with his brother.
"I think they thought we were together and they started in with the usual homophobic slurs. It was definitely 'faggot' and 'queer' and 'homo.' They were laughing to themselves," he said.