Police seek boyfriend in grisly NJ murder.

Was NYC Mayor Michael Bloomberg in Bermuda when the last snowstorm hit?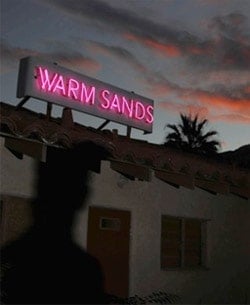 L.A. Times on the gay sex entrapment sting that inspired the resignation of the Palm Springs Police Chief: "The sting was an egregious case of entrapment, a technique that has been used by law enforcement against gay people for decades…Gays move to Palm Springs to get away from that."

50 Cent: the new Suze Orman.

Gay rights are human rights: The Advocate looks at the State Department under Hillary Clinton.

Kylie Minogue announces U.S. tour dates.

WATCH: Chris Colfer does Jimmy Kimmel.

Steve Jobs and Rupert Murdoch to unveil iPad-only publication The Daily: "The Daily is specific, especially for Murdoch's media powerhouse News Corp., as it will have no web or print edition – the only way to get it will be on the iPad, where each edition will cost $0.99. Furthermore, Apple is said to have taken great care to deliver a seamless delivery experience for The Daily, and the News Corp. has reportedly hired 100 journalists for the new publication, which shows that both companies are serious about the project."

James Franco queasy at the sight of blood.

HRC 'action center' in Harvey Milk's old camera shop really just a store.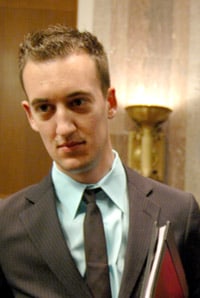 Trevor Thomas leaves SLDN, joins Equality Matters as Director of Programs. Said Equality Matters President Richard Socarides: "Trevor's work on behalf of 'don't ask, don't tell' repeal was crucial in shaping the debate and to its successful outcome. His efforts are well known to the Washington press corps and political community, which came to rely on his emailed Media Updates as the gold-standard for reporters and others wanting up-to-date and reliable information. He is an incredible advocate and forthright spokesperson. We are excited he has agreed to join us and continue his work on behalf of the lesbian, gay, bisexual and transgender community at Equality Matters."

Ed Westwick joins J Edgar Hoover flick.

New Zealand's McDonalds lifts wi-fi ban on some gay websites: "Some advertisements are sexually explicit and they do not meet our 'family or child friendly' criteria.''

Ian McKellen to return as Gandalf in The Hobbit.

Madonna: The Matthew Rettenmund Collection.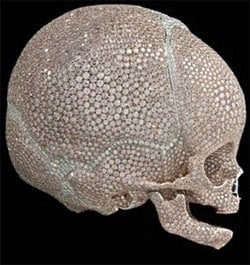 Damien Hirst uses baby's skull for latest work.

Pope Benedict demands that you not name your child Dweezil or Moon Unit. 

Joan Rivers leaving the red carpet.

Rugby player Gareth Thomas begins talking to screenwriter about biopic.

The death of the traditional video game console?

Enlargement FAIL: "A Quebec man is demanding compensation for a penis enlarger he claims never worked, despite 500 hours of use. The man has gone before a small-claims court, hoping for an award of $762 to recoup the cost of the device as well as moral and punitive damages. He told a newspaper in Granby, Que., that he was initially drawn to the X4 Extender Deluxe Edition by an advertisement that promised results within several months."