Gays seeking asylum in U.S. may be rejected for not being gay enough.

Florida judge voids health care reform: "Roger Vinson, a Ronald Reagan appointee, agreed with the 26 state-government plaintiffs that Congress exceeded its authority by passing a law penalizing individuals who do not have health insurance. 'Because the individual mandate is unconstitutional and not severable, the entire Act must be declared void,' Vinson writes."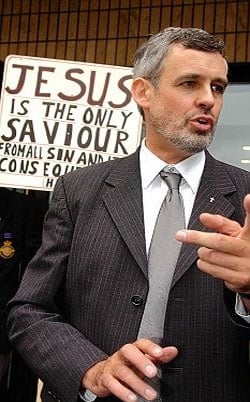 Anti-gay fundie activist

Stephen Green exposed as a wife beater: "He told me he'd make a piece of wood into a sort of witch's broom and hit me with it, which he did. He hit me until I bled. I was terrified. I can still remember the pain."

Video Flashback: Katie Couric and Bryant Gumbel confused about what the Internet is…

Report: RuPaul miffed at GLAAD snub.

Senator Marco Rubio (R-FL) to skip CPAC: "According to the paper, Rubio's spokesman denied the senator's decision had anything to do with the controversy over the presence of the gay conservative group GOProud."

Jeff Skinner: The NHL has a new teen idol.

Report: Adam Lambert celebrates 29th birthday with boyfriend flown in in from Europe.

Stonewall Democrats oppose 'homophobic' Walmart's plan to come to NYC: "Walmart's values are not our values and they are certainly not New York's. Stonewall Democratic Club is committed to building a city that is free from intolerance towards all Lesbian, Gay, Bisexual and Transgendered people – a city that remains Walmart free."

Hugh Jackman's peach fuzz.

Jake Gyllenhaal cleans up.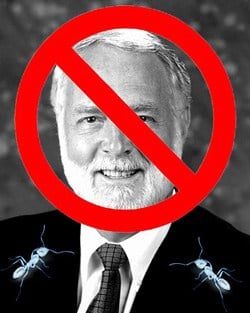 Protesters demand resignation of Smithsonian secretary Wayne Clough over censorship of gay Hide/Seek art exhibit.

NYT: Lawsuits may force Obama's hand on same-sex marriage. "The two lawsuits, however, have provoked an internal administration debate about how to sustain its have-it-both-ways stance, officials said. Unlike previous challenges, the new lawsuits were filed in districts covered by the appeals court in New York — one of the only circuits with no modern precedent saying how to evaluate claims that a law discriminates against gay people. That means that the administration, for the first time, may be required to take a clear stand on politically explosive questions like whether gay men and lesbians have been unfairly stigmatized, are politically powerful, and can choose to change their sexual orientation."

Two officers involved in raid on Atlanta Eagle gay bar now involved in inappropriate strip search cases.

Male model fix: Mateus Verdelho.

Outsports offers Super Bowl tips for the clueless.

Sharron Angle: A second career?

Tribunal: British man found dead in gay sauna was drunk.

Florida House Speaker wants gay adoption ban back: "In spite of court rulings overturning Florida's law banning homosexuals from adopting children, House Speaker Dean Cannon believes Gov. Rick Scott should direct the Department of Children and Families to enforce the law."

Reese Rideout offers stripping lessons.

You decide who will walk the runway for Perry Ellis.

Charlie Hunnam making film about a fundamentalist Christian and an atheist.

Democratic Alliance of South Africa calls for removal of ambassador to Uganda: 'It is with dismay… that we contemplate the fact that Ambassador Qwelane remains as our emissary to Uganda,' DA international relations spokesman Stevens Mokgalapa said in a statement. Qwelane had in the past 'launched many verbal assaults on gay and lesbian people", among other things stating publicly that he "would have disowned his own children if they were gay'."