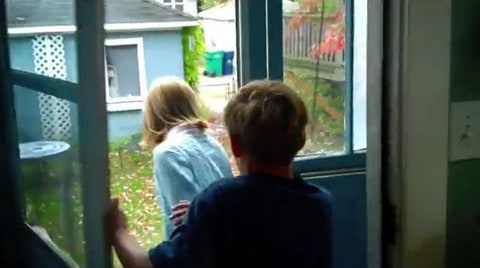 As a coda to last night's post, this was one of my favorites as a kid. A classic.
It's the first entry in the 90-second Newbery contest, in which entrants are asked to make a brief film of a Newbery Award-winning book. The Newbery is the most prestigious award for children's lit. I'm not sure what somebody who has never read A Wrinkle in Time would make of this clip, but for those of you who have (and I think that's plenty of you), this should bring back some amusing memories.
Watch, AFTER THE JUMP…
"A Wrinkle In Time" In 90 Seconds from James Kennedy on Vimeo.