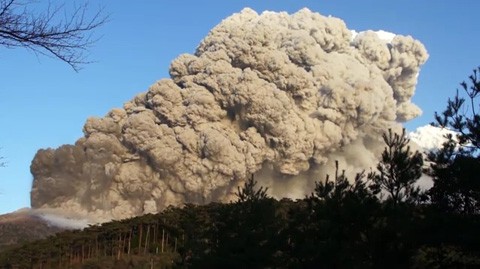 The Kirishima volcano group on Japan's southern island of Kyushu began erupting yesterday for the first time since 1959.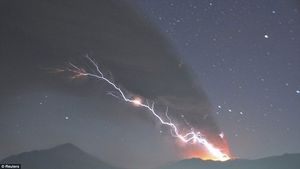 "Shinmoedake, in the Kirishima range, erupted yesterday, spewing ash as high as 2,500 meters (8,200 feet) into the air, Japan's Meteorological Agency said in a statement on its website. A second eruption occurred today at about 1 p.m. local time, national broadcaster NHK reported. Ash from the volcano reached Miyazaki city, 50 kilometers (30 miles) to the east, according to the broadcaster."
There is some spectacular footage. In the first video, you can see hot wind and ash taking out trees. In the second, you can see bursts of lightning in the ash cloud.
Watch, AFTER THE JUMP…
Here are a couple more incredible shots.