Video: Thousands of sharks spotted off Palm Beach, Florida.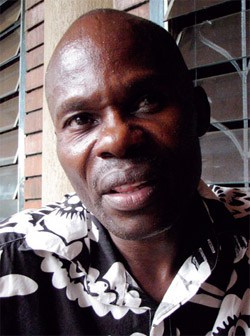 NYC vigil to be held for slain Ugandan activist David Kato.
Henry Cavill's co-star in Superman?
NGLTF's annual conference to have faith-based focus: "The faith focus at the National Gay and Lesbian Task Force convention, which begins Wednesday, is new for the activist group…Sue Hyde, the convention's lead organizer, said the group decided to deal more directly with faith issues to counter religious activists on the other side of issues including efforts to legalize gay marriage.
Tyler Brulé's Monocle debuts on Bloomberg.
Charlotte Rae shows her support for Facts of Life's Geri Jewell coming out of the closet: "Her coming out as a lesbian, well, it's a healthy time to come out, everybody is very open about it, which is wonderful, absolutely wonderful…I just wish her more and more good health and prosperity. She obviously knows how to love. We love her."
Andrew Solomon: Portrait of a Modern Family. 
Neil Patrick Harris and David Burtka: babies on board.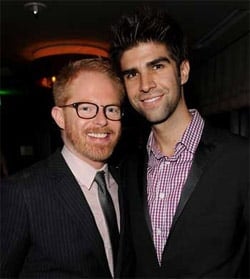 Jesse Tyler Ferguson hits the town with his new boyfriend Justin Mikita.
Gay rights group One Colorado condemns Colorado Attorney General John Suthers for signing on to Massachusetts DOMA case: "The Attorney General is spending his time and tax payer dollars on denying protections to committed same-sex couples in Massachusetts. And we just feel like he's violated the trust of the voters of Colorado in taking this position." More here…
Apple shifting strategy on in-app purchases from app store?
Sixteen Candles returning to theaters for Valentine's Day: "AMC Theatres (AMC), a leading theatrical exhibition and entertainment company, is proud to partner with Universal Pictures to offer guests the chance to see the hit romantic comedy Sixteen Candles for a limited time, exclusively in more than 150 theatres."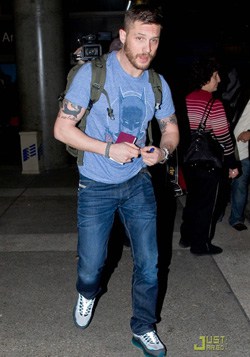 Tom Hardy is getting into his bat-mood.
The BP Compensation Fund for the Gulf oil spill has issued 1 final payment out of 91,000 claims.
Snooki snubs Senator Schumer.
Florida AIDS Drug Assistance Program on verge of shutdown. "Given that new funding won't be available to the program until April 1, a large percentage of the state's ADAP clients are on the verge of a nightmare: more than two months without access to lifesaving medication."
Moby woke up to find some guy tripping on acid in his bedroom: "i've decided that locking my doors might be a good thing. i know, who doesn't lock their doors? well, i don't. or didn't ."
Karl Lagerfeld's boy toy is everywhere.
Prosecutors want original Survivor winner Richard Hatch back in jail: "A judge this month said Hatch violated the terms of his release by refusing to file amended tax returns for the years 2000 and 2001, according to The Associated Press. While prosecutors in court papers on Monday said that Hatch should return to jail, facing a maximum of two years in prison, or the remainder of his supervised-release term, Hatch responded by saying that he didn't refile his taxes because he has an appeal pending in the U.S. Tax Court."