Andrew Sullivan is leaving The Atlantic and is moving his 'Daily Dish' column to The Daily Beast, Tina Brown reports: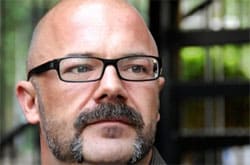 "Starting in early April, Andrew's blog will occupy a new channel on The Daily Beast, and its continual updates will of course be billboarded on the site's homepage. As versatile and powerful in print as he is online, Andrew will also become a contributor to Newsweek magazine."
"…there are some opportunities you just can't let pass by. The chance to be part of a whole new experiment in online and print journalism, in the Daily Beast and Newsweek adventure, is just too fascinating and exciting a challenge to pass up. And to work with media legends, Barry Diller and Tina Brown, and with the extraordinary businessmen Sidney Harman and Stephen Colvin, is the opportunity of a lifetime. Barry was the person who first introduced me to the Internet in the early 1990s, and we have remained friends ever since. Tina Brown needs no introduction, but to see her in action as we have discussed this new adventure over the past few weeks has been quite a revelation."