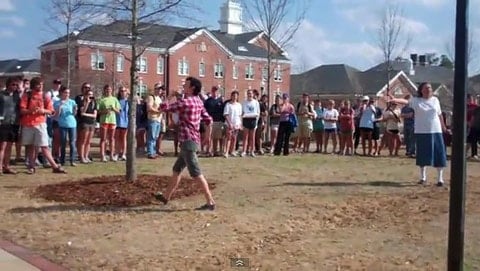 A gay preacher and a "Christian" preacher battle for ears.
Writes the videographer: "A small group of Christian radicals came to Auburn university screaming at the students about how the are living unholy lives and how they are all going to hell, the students decided to respond back to the radicals."
A longer, more polished video is promised.
Watch, AFTER THE JUMP…
(via good as you)