LGBT activists: Obama should consider executive order banning workplace discrimination. Socarides: "It's definitely an administrative device the president can use to help advance the cause of full equality, especially if the Congress is unwilling to take action."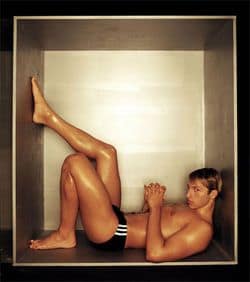 Thorpedo ready: I'm competing in 2012 Olympics.

Elton John tells Billy Joel to clean himself up.

Malawi proposes law against farting: "My goodness. What happens in a public place where a group is gathered. Do they lock up half a minibus? And how about at meetings where it is difficult to pinpoint 'culprits'? Children will openly deny having passed bad air and point at an elder. Culturally, this is very embarrassing."

Report: Bank of America and Merrill Lynch claim gay media co. Regent Entertainment, which owns Here!, The Advocate, and other properties, scammed them out of $90 million by creating fraudulent budgets and release strategies.

Chick-fil-A suspension from Indiana University lifted… 

Who doesn't enjoy a Brazilian male model wet t-shirt video?

Darren Criss does Prestige magazine.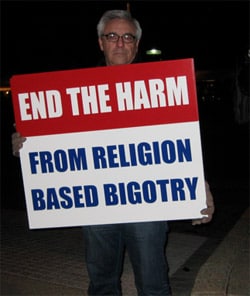 Photos, reports: Gays protest National Prayer Breakfast.

Utah lawmaker proposes bill that would ban gay families: "Rep. LaVar Christensen writes in the bill's language that 'marriage and family predate all governments and are supported by and consistent with the Laws of Nature and God, the Creator and Supreme Judge of the World, affirmed in the nation's founding Declaration of Independence.' It also says, 'families anchored by both a father and a mother, fidelity within marriage, and enduring devotion to the covenants and responsibilities of marriage are the desired norm.'"

Is Lindsay Lohan the new Winona Ryder?

Boston Herald columnist Steve Buckley talks about the reactions he's had to his coming out: "I can now walk into a press box and point to 20 people who have somebody in their lives who's gay, because they told me. They came up to me and told me or they emailed me or they called me. And how can it be any different from the athletes?"

Was Mona Lisa a dude?

Justin Baldoni bares his beef for James Brolin.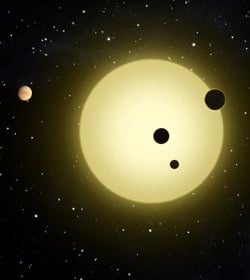 NASA's Kepler telescope spots densely packed planetary system: "It's amazingly compact, it's amazingly flat, there's an amazingly large number of big planets orbiting close to their star – we didn't know such systems could even exist." 

Northern Ireland Ulster Unionist leader Tom Elliott meets with LGBT groups.

Belmont University hires replacement for lesbian soccer coach Lisa Howe: "The new coach, Heather Henson, brings 16 years of NCAA head coaching experience to Belmont, the previous 12 spent leading the women's soccer program at East Tennessee State University."

Christian broadcaster cuts anti-gay host Charles McVety for breaching code of ethics: "This included multiple verifiable lies broadcast on the subject of gay people, including announcing that gay people have an 'insatiable appetite for sex, especially with young people,' that the Toronto Pride festival actively promotes sex with children, and that it's illegal in Canada to speak out against homosexuality."