NYT: Must Presidents defend laws they don't like?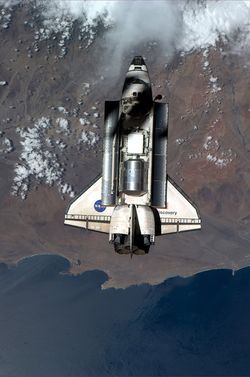 Photo: ISS shadow across Discovery.

Guess who won the 2011 Razzies?

DOMA trickle down: For first time in six-plus-year-history of 'Log Cabin Republican DADT case, the government files brief that does not argue that the military gay ban is Constitutional. "By not arguing merits of the constitutionality of Don't Ask, Don't Tell, the government's brief, by its silence on these issues, is effectively conceding that Don't Ask, Don't Tell was and is unconstitutional."

Dan Radcliffe's How to Succeed in Business Without Really Trying opens in previews.

New Life Church security guard who was hailed as a hero after church shooting in 2007 says she was told she was no longer welcome at the church after revealing her sexual orientation.

HIV prevention pill Truvada hits snags: "Three months later, the advance has hit a wall. While study findings show the drug prevents HIV in non-infected, sexually active gay men, doctors say they're wary about giving healthy people a $12,000-a-year medicine that has side effects that can include nausea and kidney damage, and may not be used as regularly as needed. They also say they're not often asked to make the drug available for that use. "

Madonna and Lourdes hit the Vanity Fair Oscar bash together.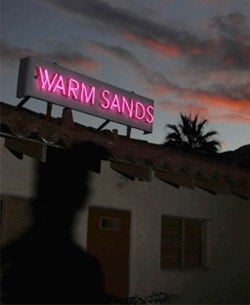 No evidence of Palm Springs boycott over police sting.

Website that blamed the New Zealand earthquake on gay ski week is suspended by host: "Complaint calls and emails have flooded into the site's host over the past few days and despite Bluehost telling those who have expressed disgust that it could not take action without a court order, the site can not currently be viewed."

Lithuanian gay group barred from Human Rights meeting in Belarus.

Belmont University recognizes first gay organization: "Bridge Builders, a group dedicated to opening talks on issues important to gay, lesbian, bisexual and transgender students, had tried twice before to gain official status on campus, only to be turned down. But when Belmont and openly gay soccer coach Lisa Howe parted ways in December, the controversy that followed pushed the student group's efforts center stage."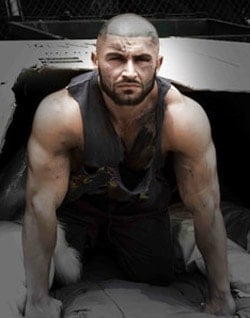 Australian film fest director fined for screening Bruce LaBruce's LA Zombie.

Property owner and gays in opposition over fence plans at Australian beach.

Why Ryan Gosling wasn't at the Oscars.

Male model fix: Carson Parker.

In newly discovered system, two planets found sharing same orbit: "Buried in the flood of data from the Kepler telescope is a planetary system unlike any seen before. Two of its apparent planets share the same orbit around their star. If the discovery is confirmed, it would bolster a theory that Earth once shared its orbit with a Mars-sized body that later crashed into it, resulting in the moon's formation."

NH House Committee to vote on same-sex marriage bills this week: "The Judiciary Committee meets Tuesday to decide whether to hold onto the bills until early next year or to recommend that the full House act on them by the end of March. The sponsors asked the committee to retain the bills so lawmakers can focus on fiscal issues."