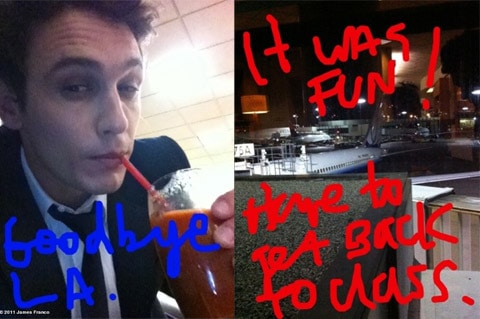 James Franco left L.A. immediately after the Oscars, tweeting photos from the airport and enjoying a Bloody Mary instead of attending his own after-party at The Supper Club. US Magazine:
While a few stars – Seth Rogen, Kevin Spacey and stars of the CW's 90210 showed up — Franco, 32, was a no-show, a source confirms to UsMagazine.com.
The Supper Club bash, the insider adds, was a "bust."
Franco seemed over it before it even began.
Gatecrasher noted, of the early exit: "We hear that he's heading back East immediately afterwards to finish a paper on Byron that's due for a class at Yale."