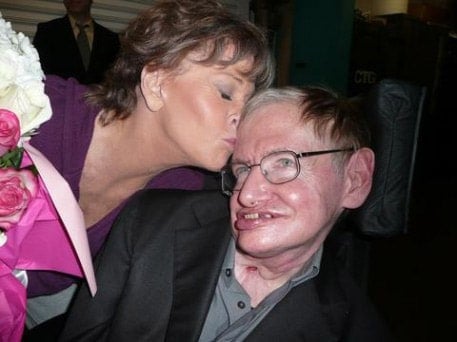 Jane Fonda, who plays a woman with ALS in 33 Variations, the Moises Kaufman play which is getting a new production in Los Angeles, met Stephen Hawking, who has lived with ALS for more than 50 years, at a performance earlier this week.
Her account of their meeting is very touching.
Kevin Sessums interviewed Fonda about 33 Variations for Towleroad when the play ran in NYC in March 2009.