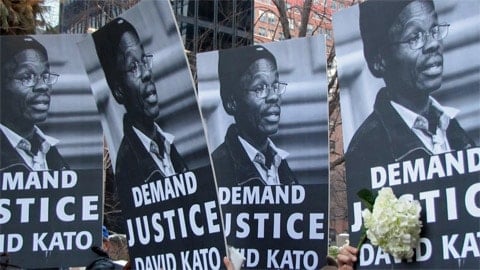 (photo joe jervis)
Before the report on yesterday's vigils, a brief update:
The Inspector General of Police, Maj. Gen. Kale Kayihura has told the public and pastors in Uganda that the violent rhetoric against gays in the country must stop: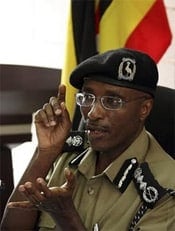 Gen. Kayihura, who fell short of openly condemning anti-gays campaigns, said people, especially priests, should stop the campaign which he described as irresponsible. "You must be sensitive. You should stop engaging in extremist campaigns that can be interpreted differently," Gen. Kayihura said at the Media Centre yesterday. His call followed yesterday's arrest of a suspect in the killing of David Kato, a gays rights activist, at his home in Mukono District.
At a different press briefing, Information and National Guidance Minister Kabakumba Masiko dismissed international condemnation of the government, which linked Kato's killing to his sexual orientation.
Vigils and activism were held across the U.S. yesterday in memory of slain LGBT activist David Kato, who was beaten to death in his home last week.
WASHINGTON D.C.
Activism in honor of slain LGBT activist David Kato began early in the morning yesterday as a group of protesters led by the activist group GetEQUAL gathered outside the National Prayer Breakfast.
MetroWeekly writes:
On the morning of Feb. 3, President Barack Obama addressed the National Prayer Breakfast, an annual event sponsored by The Fellowship — also known as The Family, where he discussed his prayers for recovery for Rep. Gabrielle Giffords (D-Ariz.), an end to violence in Egypt and his personal faith. Outside the Washington Hilton, however, Get Equal and a handful of activists held a "Breakfast Without Bigotry" — which Get Equal described on Facebook as an event to "protect our lives and speak up for those who can't for fear of imprisonment and murder".
MetroWeekly interviewed some of the activists: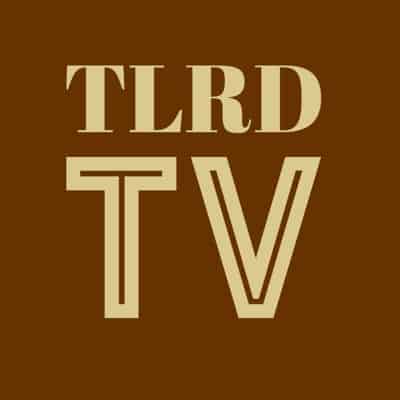 NEW YORK
A NYC vigil for David Kato was held at Uganda's UN Mission. Joe Jervis has a full report, with photos.
He writes:
Speakers included the head of the International Gay & Lesbian Human Rights Commission, gay Ugandan nationals, gay clergy, and two NYC council members, all of whom vowed to get the truth about Kato's murder from the Ugandan government, which receives $500 million in U.S. aid annually. Money being paid, it was pointed out, to enable the brutalization and murders of LGBT people.
Not forgotten at the event was the murderous complicity of American and Ugandan evangelicals in this brutal crime and speakers repeatedly spat out the names of Scott Lively, Rick Warren, and Martin Ssempa, all of whom were promised that their names and reputations will forever be linked to this outrage.
Housing Works also has a report on the NYC vigil: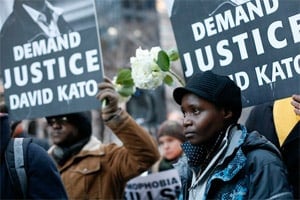 A saddened but defiant group of human rights activists gathered in New York on Thursday to remember David Kato, the gay activist found murdered in his home in Uganda last week.
"Dear David, in honor of the sacrifice you have made for all of us, we will do our part [for] the movement you've helped to propel forward by daring to be bold enough for those who do not have the privilege to be bold," said Val Kalende, a Ugandan LGBT activist and long-time friend of Kato's.
Watch her speech:
NYC City Council Speaker Christine Quinn also spoke at the event. You can listen to Quinn's speech here: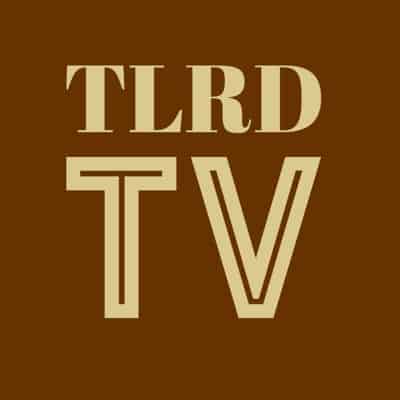 SAN FRANCISCO
An action was also held  at Market and Castro in San Francisco.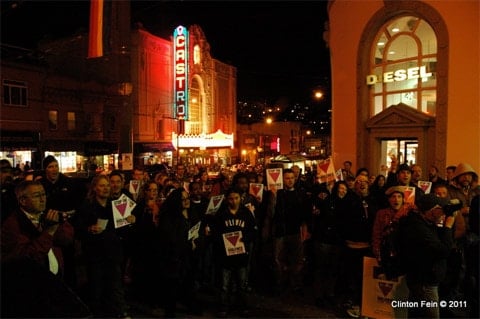 Michael Petrelis reports that more than 100 activists turned out at the vigil for Kato in SF. Petrelis has posted a selection of photos and a full report HERE.
He writes:
"Our roster of speakers included Melanie Nathan of LezGetReal who is working to secure UK asylum for lesbian Ugandan Brenda Namigadde, Rev. John White of MCC spoke about loving one another every day, Sister Pat N Leather distributed safety packets, Victoria Grace asked us to embrace her and all transgenders, Gary Virginia of Gays Without Border said we all bleed red blood, and I stated my opposition to the death penalty, everywhere and in every case. Sister Phyliss With Joy brought the rally to a rousing and emotionally uplifting conclusion, leading us in singing "Somewhere Over the Rainbow." I printed up the lyrics on slips of paper to hand out."
Watch a video of the San Francisco event: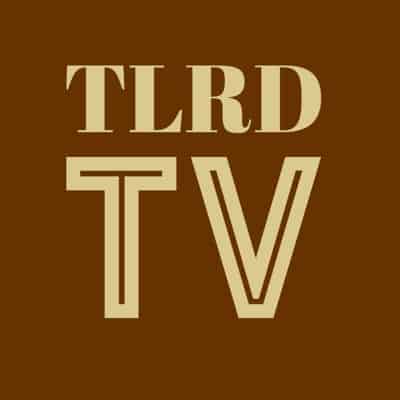 FUNDRAISING
An official David Kato Fundraising campaign has been set up:
Half of the funds raised, £5,000, will be given to David Kato's organisation, Sexual Minorities Uganda.
The remaining £5,000 will be used to support LGBT refugees from Africa who are forced to flee their home countries because of persecution, violence and threats to their lives. We are working with charitable organisations that have experience in providing specialised support to such LGBT refugees. They will help us ensure that the funds are allocated appropriately – maximising the effect they have on the lives of the individuals in question, while making sure that they are kept safe and that their identities are protected.
This campaign has the official endorsement of Sexual Minorities Uganda. All the people involved in this fundraising campaign are volunteers, and none of the donations are used for any kind of campaign expenses.
You can find the David Kato Fundraising Campaign's site HERE.
Also, LGBT Asylum News posted  audio of "David in conversation with Dr Andy Tucker (Deputy Director, University of Cambridge Centre for Gender Studies) on the current life threatening situation faced by sexual minority groups in Uganda and the continued struggle for sexuality-based rights, February 2010."