NOM's biased Maryland push-polling on marriage equality exposed. More at Good as You…

Boehner won't commit to voting on conservative effort to bring back 'DADT': "We'll see what the committee recommends." Video.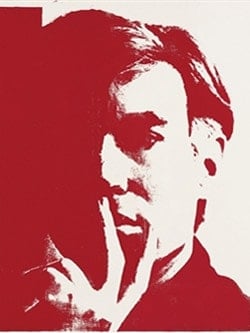 Colossal self-portrait by Andy Warhol sells for $17.4 million.

Well that was graphic: Justin Bieber shot and killed on CSI.

Utah lawmaker drops anti-gay bills: "Rep. LaVar Christensen, R-Draper, said Wednesday he is shelving a trio of bills that critics feared would gut discrimination protections for gay and transgender Utahns and void contracts between same-sex couples. Christensen said the measures are too important to be rushed with only three weeks remaining in the 2011 session. The bills — currently labeled HB270, HB109 and HB182 — could return next year."

Caught in a new bromance: Sean Avery and Andy Cohen.

Massachusetts to standardize birth certificates: "A move by Massachusetts health regulators to standardize birth certificates means that gay and lesbian couples will no longer have to scratch out the 'mother' or 'father' designation on the forms and replace it with 'co-parent' or 'second parent.' Instead, new, electronic documents provide two boxes, one labeled 'mother/parent,' the other 'father/parent.'"

The International Bear Rendezvous has seen its last cub.

Sam Worthington has a new shaggy 'do.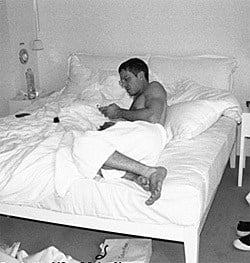 A day in the life of Jake Shears.

Conservative MP speaks out against British government's plans to move toward marriage equality: "Edward Leigh said he was 'astonished and disappointed' that a Conservative-led government intended 'to do away with traditional marriage'."

Zac Efron shows off his beefier physique.

LISTEN: The newest little 'Born This Way' sensation.

Ghanaian actor John Dumelo denies being gay: "I am not bothered with such stories because I am not Gay. I am in a relationship & Its by choice I have kept her out of the Media. I don't think I have to flaunt my relationship to prove my sexuality. Men in Love remains one of the most challenging roles i have played till date. Acting, first and foremost is a craft. As an Actor, I must be willing to step out of my comfort zone by taking up different roles to enhance my craft. I don't have any regrets for taking up that role"

Watch: Trans model Lea T. talks to Oprah.

Two Great White Sharks devour Australian diver.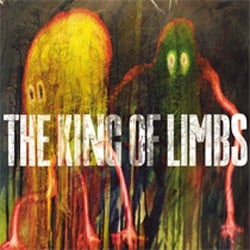 New Radiohead album arrives a day early.

Kelsey Grammer is really into PDA. His new wife, not so much.

Anti-gay activist Terry Kemple appointed to Hillsborough County, Florida Human Relations board: "By appointing Terry Kemple, the Hillsborough County Commission has selected someone who stands in direct opposition to everything this board is supposed to represent."

The Feeling announce new studio LP.

Bullying bills not addressed in Obama meeting with senators on education: "Although the issue of anti-LGBT bullying and the two bills aimed at addressing it did not come up during the meeting, White House spokesman Shin Inouye responded to a question from Metro Weekly in an email, writing, 'The President continues to believe that all students, regardless of sexual orientation or gender identity, should be able to learn in a safe and secure environment.'"