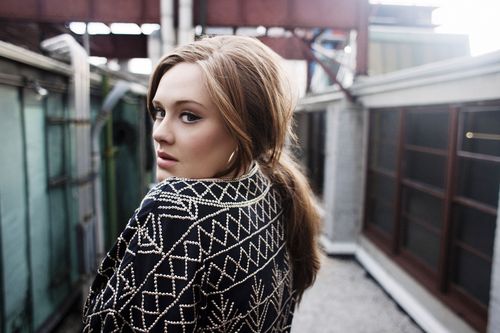 Norman Brannon is a pop critic, musician, and author based in New York City. He presents a weekly music update here on Towleroad and writes regularly at Nervous Acid.  
Follow Norman on Twitter at @nervousacid.
ESSENTIAL NEW MUSIC:
It could be construed that by naming her 2008 debut album 19, after her age at the time of its writing, Adele also established a critical lens for it — with her emphasized youth becoming one part disclaimer and one part I-can't-believe-it-either. We couldn't believe it, of course, because the very timbre of Adele's voice invokes a kind of maturity we tend to associate with world-weary soul singers twice her age. But it was also impossible to ignore that the delivery sometimes outweighed the content, and when it did, we could always point to that disclaimer: 19 introduced Adele as an articulate, but ultimately inexperienced teenager — forming a paradigm where songs like "First Love" are literally about first loves, and where wounds feel fresh because they are. Such reasonable shortcomings are essentially wiped clean from 21, in which Adele finds herself expressing a more even-tempered notion of love and loss from a woman on the cusp of adulthood; it's an album in which the ability to assert her own self-empowerment finally catches up with her unrivaled ability to sing about it. So if Adele's newfound confidence is what allows her to move skillfully between genres — dabbling in country ("Don't You Remember"), gospel ("Rolling In The Deep"), and even bossa nova (on a somewhat unnecessary cover of The Cure's "Lovesong") — it's even more radiant when she shares the room with spotlight-grabbers like Rick Rubin and Ryan Tedder and outshines them all. With the release of 21, the critical lens has been tweaked: It's all wonder, no disclaimers.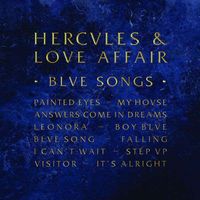 Hercules & Love Affair Blue Songs (Moshi Moshi)
If the 2008 debut by Hercules & Love Affair was a revelation, it probably had something to do with our collective dance music amnesia: Andy Butler had successfully tapped into the classic house music zeitgeist pioneered by producers like David Morales and Frankie Knuckles — most notably constructing a near-perfect piece of contemplative disco with "Blind" and making a diva out of Antony Hegarty in the process. Hegarty is absent on Blue Songs — as is DFA producer Tim Goldsworthy and vocalist Nomi Ruiz — but Butler's vision persists with a new supporting cast: Shaun Wright's performance on "My House" recalls Robert Owens in his prime and Bloc Party's Kele Okereke takes his turn on "Step Up," for what sounds like an ode to Chicago house legends Virgo Four. But somehow, the album's strongest statement is a cover of Sterling Void's "It's Alright," which eschews the dancefloor direction of the original for a plaintive, almost mournful rendition — perhaps confirming the suspicion that Blue Songs is not an attempt at genre revivalism, but an accomplished exercise in the recontextualization of house.
THE DISPATCH: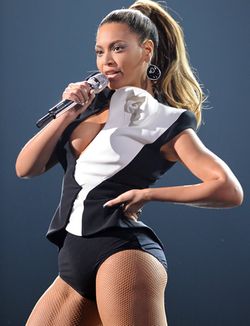 Beyoncé is currently in the writing stages of her next record, and if this is an indicator, her new list of collaborators might just surprise you: The singer recently completed work with Diplo and Sleigh Bells guitarist Derek Miller. "I actually have no idea if the collaboration will ever be released," Miller says. "Beyoncé works with whoever she wants to work with… It's just a totally different world from what I'm used to."

Death Cab for Cutie have announced the follow-up to 2008's gold-certified Narrow Stairs — which also scored the band their first Billboard #1 album. Codes and Keys will be released on May 31, with bassist Nick Harmer promising, "this is a much less guitar-centric album than we've ever made before."

In a post to her Facebook page called "My Time To Speak," Ciara surprised her fans with a public plea to be released from her contract with Jive Records and alleged that she spent "more than one hundred thousand dollars out of my pocket" to promote a record "only to hear the radio [program directors] tell me my label didn't want the song played." Jive has yet to respond to the accusations.

Björk is, indeed, releasing an album this year, but it's not the one she hinted at: The singer is teaming up with Syrian artist Omar Souleyman for "the first-ever major Western pop release to feature Syrian dabble and Iraqi choubi music." I have no idea what that means, honestly, but we can expect to hear it before the end of the year.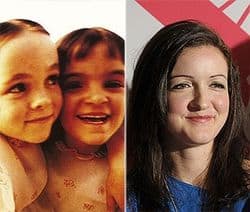 In one of the more bizarre bits of news this week, Billy Corgan alleged on Twitter that The Smashing Pumpkins' current bassist, Nicole Fiorentino, is actually one of the two girls featured on the cover of his 1993 album Siamese Dream. She neglected to tell him this before, Corgan says, "because she thought maybe we wouldn't let her be in the band." Maura Johnston at Popdust, however, says not-so-fast — and lays out the evidence for a hoax.

It's been a busy week for Moby, who announced the release of a new album called Destroyed for May 17, an accompanying book of photography, three new music videos, and a teaser EP called Be The One — which is available as a free download HERE.

Lykke Li has leaked a fourth track to lead up to the March 1 release of her sophomore album, Wounded Rhymes, and dare I say it's the best one yet: "Love Out of Lust" is streaming at the singer's Soundcloud page now. 
COMING OUT: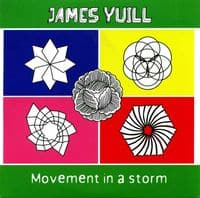 James Yuill's 2008 breakthrough, Turning Down Water For Air, was one of those albums that crystallizes the successful possibility of an idea that hasn't quite been tapped. Before Yuill, "folktronica" was code for bleepy folk songs; after, it was possible to write four-on-the-floor tech-house tracks with an acoustic guitar. Which is why the first thing you'll notice about his third album, Movement in a Storm, is the near-total absence of guitars. Yuill just went ahead and made a pop-techno record, and it may be months before you realize how game-changing this is: Because when it comes to combining this level of dancefloor credibility with classic pop songcraft, it's not even that no one else is coming close. It's that no one else thought it was possible.
Radiohead's eighth studio album came out on Friday, and if you're still holding out for a return to their guitar-based rock roots, The King of Limbs won't do anything to feed your jones. This is an album driven by rhythm and textures, and despite their insistence on being a "band," the reference points that I feel most confident drawing all point to companionless studio programmers like Four Tet (in the rapid staccato of "Bloom") or James Holden (in the techno-glitch editing of "Feral"). It's not easy listening, but when you recall that even OK Computer's first single was a 7-minute song about suspicious robots, it becomes increasingly clear that the rewards are there if you're willing to collect them.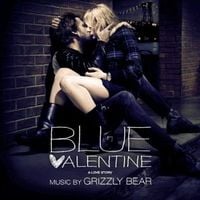 The original motion picture soundtrack for Blue Valentine — the oscar-nominated film starring Ryan Gosling and Michelle Williams — isn't so much a new album by Grizzly Bear as it is a new way to listen to them: Previous album tracks like "I Live With You" and "Lullabye" take on a new meaning as instrumentals, and Horn Of Plenty's "Alligator" appears here as a "Choir Version" featuring Beirut's Zach Condon with Dirty Projectors' Amber Coffman and Dave Longstreth. Ryan Gosling also shows up with a version of "You Always Hurt The Ones You Love," but that one might be for the diehard fans only.
Also out today: Toro Y Moi — Underneath The Pine (Carpark), Diplo — Riddimentary (Greensleeves), Robin Guthrie & Harold Budd — Bordeaux (Darla), Danielson Famile — Best of Gloucester County (Sounds Familyre), Bloody Beetroots — Best of: Remixes (Downtown), Gruff Rhys — Hotel Shampoo (Witchita)
SOUND & VISION:
Ex-Boyfriends — "Uh-Oh!"
San Francisco's Ex-Boyfriends have always been more than just "queercore" — if it's even fair to so narrowly pigeonhole them at all. On Line In/Line Out, the trio firmly establishes their acumen for writing finely crafted pop songs dressed in indie rock camouflage, while the video for "Uh-Oh!" is a chance for the Ex-Boyfriends to tell a story about ex-girlfriends.
Cut Copy — "Need You Now"
In the world of Cut Copy's "Need You Now" video, boxers wield swords, swimmers throw nunchuks, and sprinters carry baseball bats — presumably all for love. It's also the must-hear opening track from the recently-released and critically acclaimed Zonoscope.
Literature — "It's Cruel"
Austin's Literature play scrappy garage pop with a West Coast heart, which is probably why it makes total sense that they'd film a video that reenacts Keanu Reeves and Patrick Swayze's legendary foot-chase scene from Point Break. I don't call too many ideas "genius," but this would be a necessary exception.
Bright Light Bright Light — "How To Make A Heart"
Rod Thomas used to be an acoustic guitar-swinging singer-songwriter — and a great one at that — but these days, he's a new wave flame-keeper and UK gay-mag pinup. (The logical next step!) "How To Make A Heart" is the emotive first single from Bright Light Bright Light's forthcoming debut album Make Me Believe In Hope.