Sarah Palin uses fake Facebook account to praise real Facebook account.

ALERT: Leading anti-gay figures, NOM line up for right-wing conference in Iowa in March.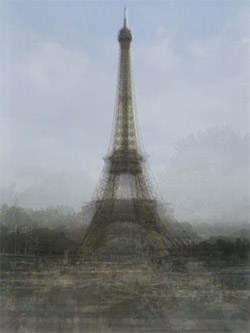 A collective look at the Eiffel Tower and other well-known monuments.

Faye Dunaway pranked with wire hangers by flight crew.

Rosie O'Donnell is single again.

Michael Lucas calls for boycott of New York's LGBT Center over facility use by Israeli Apartheid Week.

John Travolta caught sans toupee.

Dr. Pepper wants to know you'll still be a man if you drink its diet soda: "A mobile 'Man Cave' will also travel to each of six test markets… The branded trailer will set up in 'testosterone zones' such as ball fields or car shows and give men a place to watch TV and play video games."

Kansas bill would "allow individuals to discriminate against members of protected classes not included in the state statute, so long as the individual can claim that such discrimination is a protected religious belief."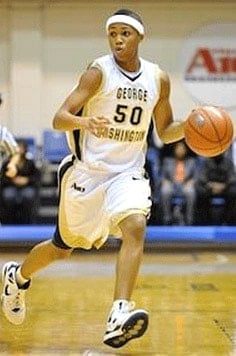 George Washington University keeping transgender guard Kye Allums down?

Thune won't run for President.

Legislation takes aim at ACLU historical exhibit in Iowa: "The exhibit celebrated the 90-year history of the American Civil Liberties Union of Iowa and its fights for racial justice, women's equality, gay rights and reproductive freedom. The exhibit ended last month."

Corbin Fisher to sue 40,000 for illegal downloading based on IP addresses?

Man arrested in Long Beach for vandalism of gay-owned businesses: "He first threw something through the window of a building in the 2000 block of East 4th Street about 8 p.m. on Dec. 17, 2010, police said. About 15 minutes later, a second window-smash vandalism was reported about two miles away in the 5100 block of East Ocean Boulevard, officers said. Investigators were concerned that both businesses catered to the gay and lesbian community, police said."

Watch: Adele does Letterman.

Richard Simmons: born this way.

Heavy winds snap National Christmas Tree in D.C.

Rare leatherback sea turtle spotted in Indonesia: "Khairul Amra, a member of a local conservation group, said Thursday that the giant turtle was spotted on a beach on Sumatra island over the weekend just before it plunged into the water. Soon after 65 eggs thought to belong to the leatherback were found in a nest – the third such discovery on the same beach this year."

Compete gay sports magazine launches nationally.

Kylie Minogue eyeing show in Vegas?

Lady Gaga says her relationship with Target Corp. hinges on redeeming themselves with the gay community: "That discussion was one of the most intense conversations I've ever had in a business meeting. Part of my deal with Target is that they have to start affiliating themselves with LGBT charity groups and begin to reform and make amends for the mistakes they've made in the past…our relationship is hinged upon their reform in the company to support the gay community and to redeem the mistakes they've made supporting those groups."