E.M. Forster: It gets better.

Lindsay Lohan charged with felony grand theft for shoplifting necklace.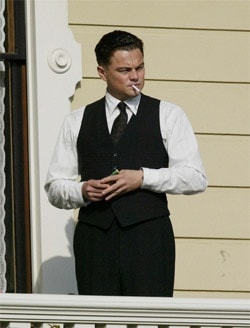 First look: Leonardo DiCaprio as J. Edgar Hoover.

Pete Wentz and Ashley Simpson to divorce.

No place like home: Judy Garland's Bel-Air estate for sale for $5.5 million. "Famed Southern California architect Wallace Neff designed the Stone Canyon Road residence for Garland in 1938 — the same year she was cast as Dorothy in The Wizard of Oz."

How much did Arianna earn from the AOL-HuffPo deal?

Still plenty of homophobic speakers left at CPAC: "If anti-gay events are more your cup of tea, there's 'How Political Correctness is Harming America's Military' in the Marshall Ballroom on Thursday, featuring Elaine Donnelly of the Center for Military Readiness (which supports the continuation of Don't Ask Don't Tell). There's also 'Traditional Marriage and Society' featuring (among others) Rep. Randy Hultgren (IL) and Bishop Harry Jackson of the Hope Christian Church."

Boo: William Orbit doesn't make the cut on Britney's new album.

James Marsden is Band of Outsiders' new model.

Rugby icon Gareth Thomas lunches with shoe icon Christian Louboutin.

Cathedral City, California couple face deportation split: "An increasing number of gay illegal immigrants are going public with their stories, some risking deportation to homelands in which lesbian, gay, bisexual and transgendered people face harassment or violence."

More subway rats.

Staten Island man behind gay bashing at Stonewall Inn is arrested for assault again, "this time for pummeling a homeless man and then attacking two cops, authorities said."

Beachgoers help giant squid off Florida coast.

Alex Pettyfer already reportedly possesses a massive Hollywood ego.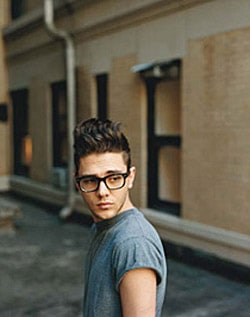 BlackBook talks to filmmaker Xavier Dolan: "I don't want to prove anything, I don't want to force people to love me or love my films. I don't have any kind of attention or love dysfunction. There are haters, they are lovers, whatever works. I just want to do my films and get better. Ideally, I would become more and more interesting and not the opposite way."

Dr. Phil on boys and dolls: "Direct your son in an unconfusing way. Don't buy him Barbie dolls or girl's clothes. You don't want to do things that seem to support the confusion at this stage of the game … Take the girl things away, and buy him boy toys. … Support him in what he's doing, but not in the girl things."

Mickey Rourke researching Gareth Thomas role: "Rourke will be at the Millennium Stadium for the opening round of Engage Super League to keep a close eye on Thomas as he prepares to portray the former British Lions captain in a new film. The actor came up with the idea for a film after reading the story of Thomas coming out as the first openly gay professional rugby union player."