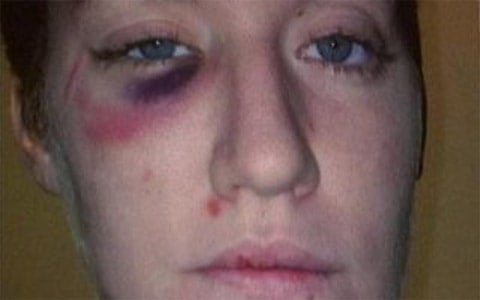 Laura Gilbert, a 25-year-old lesbian, was beaten by a gang of people at a bar called The Villa in Opelika, Alabama. Reports appear to suggest it had to do with the woman's sexual orientation.
WRBL reports: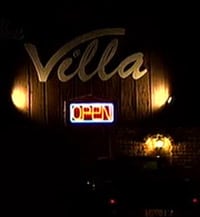 Sheriff Jay Jones says his deputies are trained to report hate bias…but that is not what happened Saturday night after a gay woman was beaten outside The Villa off Highway 169 in Opelika, according to police reports. That woman is 25-year-old Laura Gilbert who had never been to the bar before. Gilbert says she said aloud before heading there for a friend's birthday, "I don't think they like my kind there."
Gilbert and her friend from high school, Sheila Siddall, say they went there to sing karoake. "As soon as we walked in the bar, I felt uncomfortable," Gilbert said. "I felt everybody staring at us, but you know, it was her birthday, I didn't want to ruin it for her."
Gilbert and Siddall say as they were about to leave, a woman confronted them and started to fight with them. The fight grew to include about a dozen people, including two men, and moved outside, according to the women.
Nobody was arrested, except for Gilbert:
"They didn't take our side of the story," Gilbert said. "They took their side of the story, and then all of a sudden, they come up behind me and tell me to put my hands behind my back, that I'm going to jail."
Gilbert was the only person arrested that night for disorderly conduct and public intoxication, but witnesses say many people were intoxicated.
Gilbert says police have not tried to get her side of the story:
"I'm an American just like the rest of us are," Gilbert said. "I have rights. I have the same rights as y'all do, supposedly, but people from here don't look at it that way."
Watch WRBL's report, AFTER THE JUMP…