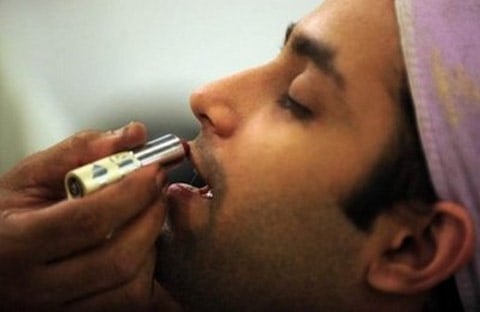 Confounding expectations in a country where most street scenes are filled with men wearing the traditional shalwar kameez, a simple cotton tunic, male grooming salons are springing up in the main cities.
Despite Pakistan's dire economy and widespread poverty, rich urbanites have more disposable cash than ever and are now spending it on their image, says Hassan Kilde Bajwa, of Synergy advertising agency.
Bajwa says the rise of the metrosexual, or "metropolitan heterosexual" man, is a result of a liberalised banking sector and a massive explosion of media in a country that 15 years ago had just two television channels and no FM radio.
Hair transplants, dyes, facials, manicures, are among the most popular procedures. But there are still limits:
— few Pakistanis are likely at this stage to adopt famed English footballer David Beckham's penchant for sarong skirts and piercings.
"One thing that still isn't acceptable, even among metrosexuals, is accessories. It's a very common thing for men in Europe to wear a wristband or something, the Beckham thing," says Bajwa.