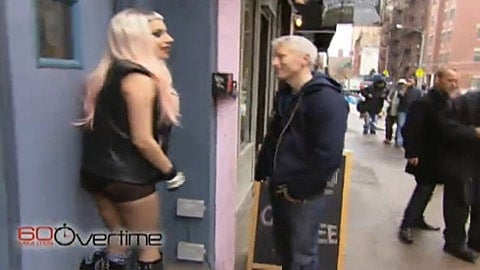 Lady Gaga takes Anderson Cooper to see her old New York studio apartment, in a preview of their 60 Minutes interview, which airs on Sunday before the Grammys.
Watch it, AFTER THE JUMP…
Gaga will be performing her so-called LGBT anthem at the awards show.
The folks at Pop Justice, who have heard it twice, offer a description: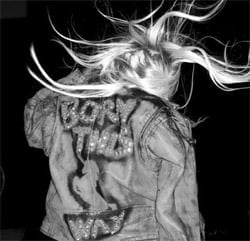 "You want to know what it sounds like, obviously. Well, it is very straightforward song and the production matches that – compared with the all-guns-blazing sound of something like 'Bad Romance' or 'Dance In The Dark' 'Born This Way' offers a relatively sparse, crisp, glacial sound. Also, and this will undoubtedly prompt an amusing rage from Madonna fans incapable of comprehending a world in which more than one female singer can be popular, so brace yourself: 'Born This Way' sounds a bit like a modern nod to 'Vogue' and 'Express Yourself', with a bit of 'Deeper & Deeper' thrown in for good measure. The production is far from boring (it sounds great and nothing like what Gaga's done before) but if you're expecting some sort of death metal/Belgian techno crossover hit you may wish to adjust your expectations ahead of Friday's first play. It's a fresh sound, but in the mentalness stakes it's not the sort of song you would fire across a field at a cow if you wanted to make it do an involuntary poo. We are sure the rest of the album will offer plenty of sonic ridiculousness but 'Born This Way' is all about giving the song itself room to breathe."
Check out the 60 Minutes preview, AFTER THE JUMP…