Vancouver Bald Eagles starving, falling from sky.

Quinnipiac poll: New York continues to see strong support (54-39) for marriage equality.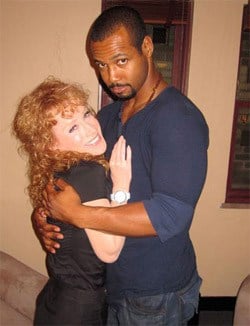 Kathy Griffin's man smells like Old Spice.

Photos: Griffin as 'Palin-type' on Glee set.

Republican strategist: Gay marriage wedge has lost its edge.

Virginia AG Ken Cuccinelli supported Obama approach on DOMA. "Cuccinelli: I will not defend what I, in my judgment, deem to be an unconstitutional law. And we don't have the details of the particular law, but there's no guarantee right off the bat that I'm going to defend every single law in Virginia. If I determine it not to be constitutional, I will not defend it. My first obligation is to the Constitution and the people of Virginia."

NYC teachers fired over alleged lesbian sex incident sue city for $2 million: "The DOE last month fired Alini Brito and Cindy Mauro, following a state arbitrator's report that said they engaged in a topless tryst at James Madison High School after ducking out of a student song-and-dance show. A two-page summons…says the two romance language teachers are victims of 'wrongful termination, libel and slander.'"

Trey Parker and Matt Stone's The Book of Mormon previews on Broadway: review.

WATCH: Jennifer Hudson's new video for "Where You At".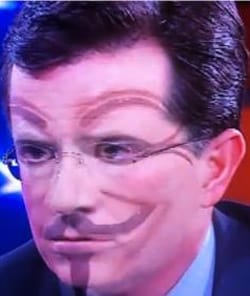 Anonymous: Guy Fawkes mask briefly tags face of Stephen Colbert.

Rep. David Cicilline adjusts to life on the Hill.

The 83rd annual Oscars, mapped.

Corpus Christi's Flour Bluff High School refusing to allow Gay-Straight Alliance.

Tennessee lawmakers propose ban on mentioning homosexuality in schools. "The Don't Say Gay bill raises all kinds of issues about anti-gay bias, free speech and government overreach," said Ben Byers with the Tennessee Equality Project. …"It limits what teachers and students are able to discuss in the classroom," Byers said. "It means they can't talk about gay issues or sexuality even with students who may be gay or have gay family."

India: Shock as TV program outs gays. Government to ban gay couples from surrogacy clinics.

'Spidermann' musical takes pot shots at Julie Taymor debacle.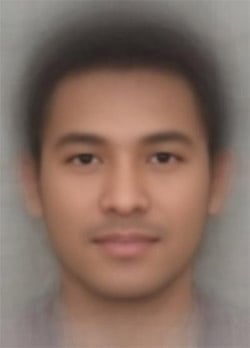 The male segment of humanity, averaged.

Court rules on inheritance rights: "A survivor of a same-sex marriage can inherit as a spouse, an appeals court said Thursday in a ruling a gay-rights legal group called the first appellate decision of its kind in New York."

Baby dolphin death toll rises in Gulf: "As of Thursday, the remains of 59 dolphins, roughly half of them newly born or stillborn calves, have been discovered since January 15, on islands, in marshes and on beaches along 200 miles of coastline from Louisiana east across Mississippi to Gulf Shores, Alabama, officials said."

Mariah, Beyonce, Usher under fire for playing for Gadhafi family…

PayPal freezes account of Bradley Manning defense group, Courage to Resist: "Literally a few days after PayPal shut down Wikileaks, they started calling me and asking about Bradley Manning," said Courage to Resist project director Jeff Paterson, who also sits on the Bradley Manning Support Network's steering committee. "They wanted to know how much money we intended to raise, and what we planned on doing with it."