Following news that the $4.7 million in state money that funds emergency homeless youth beds would be cut, Carl Siciliano, the executive director of NYC's largest LGBT youth shelter, the Ali Forney Center, pleads with Governor Andrew Cuomo to restore the funds or explain the cuts.
Siciliano writes, in part: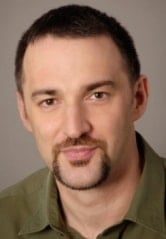 In New York City, there are 3,800 youth who go without shelter every night, over 1,000 of whom are LGBT. Fewer than 300 shelter beds currently exist for these kids, and every night, thousands are forced to fend for themselves on the streets.
Mr. Governor, I invite you to stop into one of our youth shelters. Maybe you can explain to our kids why they should be turned out of their beds and put in the street so you can give tax breaks to millionaires, to paraphrase your own father in his address at the 1984 Democratic Convention.
Maybe you could explain how they are supposed to survive alone on the streets at night. I don't have an answer for them, and their pain and confusion are palpable.
Most of our clients are the most vulnerable LGBT youth in the community, rejected and abused by parents who cannot accept having gay children, discarded and thrown out of their homes simply for being LGBT.
It is inexplicable how you –– a longtime ally to the gay community and champion of civil rights for LGBT adults, who has repeatedly made a commitment to marriage equality in New York –– can have so little concern for the safety and welfare of these young people.
New York City recently restored budget funding it had cut for LGBT youth shelters after advocates expressed outrage.