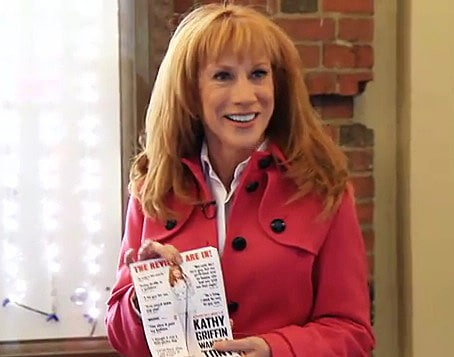 Double Emmy winner, Grammy nominee, and New York Times best-selling author Kathy Griffin wants a Tony! She's bringing her stand-up comedy show, featuring all new material about her hilarious observations and run-ins with celebrities, to Broadway for 8 performances, starting TONIGHT!
At Big Gay Deal we're giving away A PAIR OF TICKETS to see Kathy Griffin Wants a Tony at the Wednesday, March 16 performance at 8 pm at the Belasco Theatre.
Don't miss this chance to see her live on stage! Click HERE to enter.