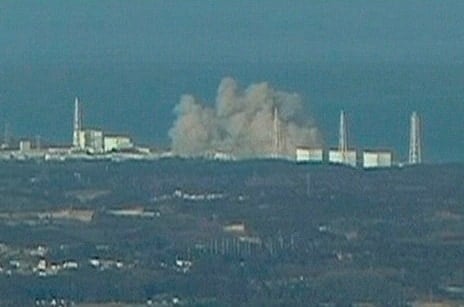 A day after an 8.9-magnitude earthquake and subsequent devastating tsunami claimed scores of lives in Japan, an explosion rocked the Fukushima No.1 nuclear power plant that had been damaged in the northern part of that country. The Japanese government has announced that a building housing the nuclear reactor has been destroyed.
NPR is reporting the radiation leak that first occurred on the day of the quake is decreasing but the reactor's cooling system has experienced problems, generating fears of a possible metldown.
Watch video of the explosion, AFTER THE JUMP.