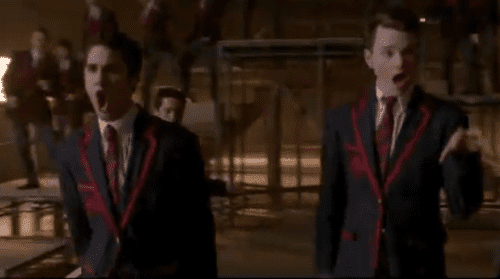 Brett Berk and the editors of Vanity Fair have apologized for the use of "fag" in Berk's latest VF write-up of Glee, and Berk has removed the term, GLAAD notes.
Writes Brett Berk: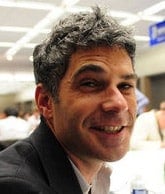 I would like to apologize sincerely to anyone I offended with the use of the term "fag" (now removed) in this "Gay Guide to Glee" column. As an openly gay writer writing in an overtly overblown style, my intent in using the word in this offhanded way was to continue my consistent efforts to confront and challenge stereotype, to unpack the way in which language works, and to deconstruct the clever gender politics at play in the scene I described: teasing out the purposeful incongruity of this (foamy) attempt to make the conspicuously gay Dalton Warblers seem "sexy" to females. Anyone with even a whiff of familiarity with my writing will know that I am, and have long been, a tireless agitator, here at VF.com and elsewhere, for gay rights, as well as a huge supporter of everythingGlee has accomplished in advancing a meaningful dialogue about homosexuality in our popular culture—and in our youth culture in particular.
With so many genuine homophobes stirring up trouble these days, the gay community doesn't need any agita from an ally like vanityfair.com, so we are eager to set the record straight about the use of the word "fags" in Brett Berk's latest "Gay Guide to Glee" column. Brett, who has repeatedly referred to himself as VF.com's "fun and faggy editor" (a title the editors have declined to endorse), writes from a humorous and explicitly gay perspective, and his invocation of this complicated word was meant to critique the notion that the gay characters of Glee should feel obliged to "play straight" on stage. That said, we recognize that the column caused genuine offense to many readers, and we apologize unreservedly to them.
GLAAD writes: "A cursory search on Vanity Fair's website for the offending language turns up more than two dozen results, so it's clear that this term has been a part of the publication's allowed vernacular for quite some time. Moving forward however, given their clear understanding of the offense this word can cause, the magazine's editors are now acknowledging their responsibility for keeping slurs like this out of its vocabulary. We commend their statement's tone of respect and the implication that Vanity Fair will have a greater awareness of the impact of this word in the future."