Al Franken: "They're coming after the internet…".

Anti-gay NY Senator Shirley Huntley target of corruption probe.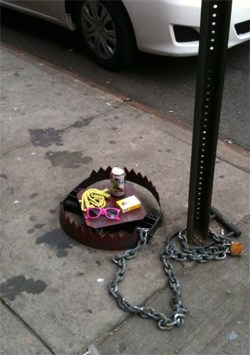 Hipster trap set in NYC.

Guess who's going back to jail?

David Burtka joins sex-themed chat show on E!: "The 35-year-old actor and chef will be joined by three other panelists to open up about their personal lives – including David's life before his long-running relationship with Neil Patrick Harris!"

Novokuznetsk, a town in Siberia, is not interested in anti-gay legislation, according to a survey. Activist: "Less than one percent of those polled saying that they would approve of legislation prohibiting gay relationships does not mean that 99% per cent approve…But the findings are encouraging in the campaign for LGBT rights – and it's a step in the right direction."

San Diego mayoral race has three gay candidates: "Republican District Attorney Bonnie Dumanis and Republican City Councilman Carl DeMaio already have filed papers, and Democratic state Sen. Christine Kehoe is widely expected to file shortly. Kehoe, as the only Democrat in the group, probably would garner the most support from the city's LGBT activists."

James Franco wants you to wonder what's in his pants.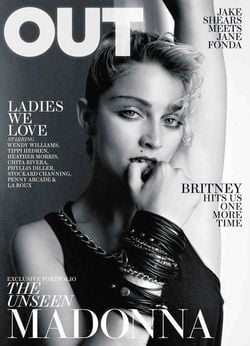 OUT looks back at unseen Madonna.

Most defendants in Palm Springs sex sting expected to take plea deal: "Prosecutors have offered all 14 defendants who sought to have their cases dismissed the opportunity to plead guilty to disturbing the peace or lewd conduct and remove an indecent exposure misdemeanor that would have required them to register as sex offenders."

Megan Phelps and WBC clan attend Kevin Smith's Red State screening, walk out.

X-Factor star Olly Murs strips down to thong at G-A-Y.

Michigan attorney general files brief in support of graduate student dismissed for refusing to counsel homosexual client: "Julea Ward says she was removed in 2009 from Eastern's counseling program because she refused to counsel gay clients, saying she believed homosexuality was morally wrong. She sued the school that year, alleging a violation of her constitutional rights. The suit was dismissed in July in federal court in Detroit. Schuette's office has filed a brief in the U.S. Sixth Circuit Court of Appeals saying Ward should not have been denied the opportunity to make a referral."

More photos of Brad Pitt lookin' tough in New Orleans.

Male model fix: Tim Ruger.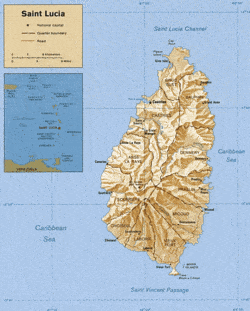 St. Lucia statement about recent anti-gay attacks on Americans: "St Lucia does not condone such acts of violence appeared to be perpetrated by individuals whose views do not reflect sentiments of the majority of law-abiding citizens. Whether or not this crime was motivated by anti-gay sentiment, or during the course of robbery, it is none-the-less unacceptable behaviour and our destination will not tolerate it. Our law enforcement authorities are pursuing this matter relentlessly."

Saudi Arabia fines player for suggesting Saudi opponent was gay. Meril Radoi, who plays for the Saudi Alhilal Club: I don't know why he keeps following me and annoying me during the matches…he touches me like a girl…I don't know why….perhaps he does not like women but men." 

Scott Lively visits Moldova to speak out against a pending anti-discrimination bill: "The bill outlaws discrimination against anyone on the basis of religion, nationality, ethnic origin, language, religion, color, sex, age, disability, sexual orientation, political opinion, or social status. It was proposed as part of Moldova's effort to gain an association agreement with the European Union.