Florist vs. gays in New Brunswick, Canada: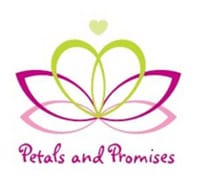 After agreeing to provide the flowers for a wedding, Kim Evans of Petals and Promises Wedding Flowers sent an email last month to the couple, saying she didn't know it was a same-sex wedding and would have no part of the ceremony.
"I am choosing to decline your business. As a born-again Christian, I must respect my conscience before God and have no part in this matter," the email said.
Evans has not returned calls from CBC News to explain her decision.
Mario Bourgeois Leduc, wedding planner for the couple, who didn't want their names released, said he was appalled by the florist's email, especially since "you're celebrating love and you're going against all of the odds to celebrate what is important in your life."
"This is going to stay with them for years, because they were again told that their lives are not OK
It's also against the law: "According to the New Brunswick Human Rights Act, anyone doing business in the province cannot refuse customers based on race, religion or sexual orientation."