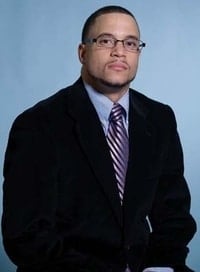 After five-years of dormancy, the NAACP chapter in Worcester, MA, has pulled itself back together, and starts its new era under the leadership of an openly gay man, Professor Ravi Perry.
Perry, a political science professor at Clark University, was elected Saturday with a slated of new officers. The 28-year-old says he hopes that as an openly gay man he can help the storied civil rights group address long-ignored gay and lesbian issues in minority communities.

Perry also said that most on the newly elected Worcester board are 40 years of age, signaling a generational shift within the NAACP.
Anything that brings oppressed groups together gets a thumbs up from me, so good luck to Professor Perry and the Worcester NAACP.