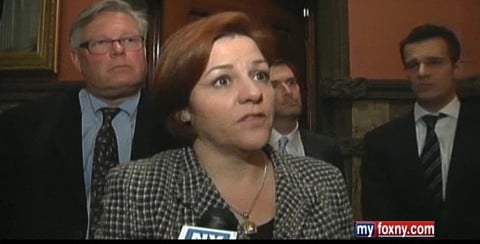 Reports on New York Governor Andrew Cuomo's private meeting with LGBT advocates yesterday in Albany are very positive.
Watch a MyFOXNY report on the meeting, AFTER THE JUMP…
Gay City News reports that LGBT advocates were extremely upbeat about the meeting: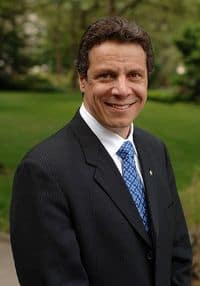 A source told Gay City News that one of the key issues discussed was just how proactive the governor's team should be in coordinating the effort. There was initial resistance to the idea of stepping on legislative prerogatives, but then [Equality Matters' Richard] Socarides –– though not by his own account, in speaking to Gay City News –– made a persuasive case that in the absence of a quarterback in the executive branch on an issue of this significance, there is danger that the governor's commitment might not be effectively represented.
Steven Cohen, a former federal prosecutor who is secretary to the governor, which puts him in one of the most powerful positions in Cuomo's inner circle, will play that role –– something that provides a compelling objective standard to back up the characterizations of the meeting Socarides and others provided.
In addition to Cohen, others on Cuomo's staff at the meeting –– which ran more than 90 minutes, with the governor in attendance for just over an hour –– were his counsel, Mylan Denerstein, Alphonso David, the out gay deputy secretary for civil rights who earlier in his career was an attorney at Lambda Legal, and community liaison Erik Bottcher, who formerly held this same post in Quinn's office.
Watch a news report on the meeting which includes a statement from NYC City Council Speaker Christine Quinn, and an interview with Archbishop Timothy Dolan, who also met with Cuomo to express his opposition to marriage equality, AFTER THE JUMP…
Gov. Cuomo Holds Meeting on Same-Sex Marriage: MyFoxNY.com