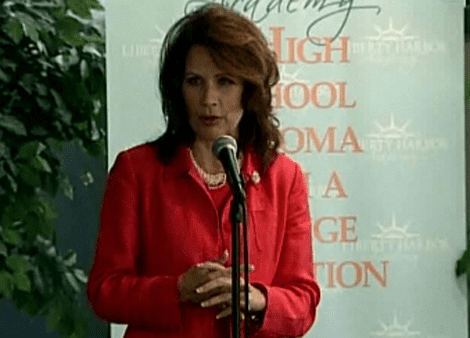 GOP Congresswoman Michele Bachmann and 2012 hopeful made her first trip to New Hampshire and couldn't get some basic history quite right.
Bachmann told a crowd of supporters: "What I love about New Hampshire and what we have in common is our extreme love for liberty. You're the state where the shot was heard around the world at Lexington and Concord."
Thing is, The Battle of Lexington and Concord occured in Massachusetts not the Granite State.
Bachmann acknowleded her mistake on Facebook but still sucked up to voters New Hampshire: "So I misplaced the battles Concord and Lexington by saying they were in New Hampshire. It was my mistake, Massachusetts is where they happened. New Hampshire is where they are still proud of it!"
WMUR has video of the flub.